Hilo lies on the rainy northern east side of the Big Island with rainfall averaging 140 inches per year, giving Hilo its lush tropical vibe of surrounding rainforests, flourishing flora and gushing waterfalls. Hilo is particularly known for Wailuku River State Park featuring a breathtaking 80-foot waterfall named Rainbow Falls.
Hilo is also home to the Hawaii Volcanoes National Park, which has two active volcanoes Kilauea and Mauna Loa, and is one of the most popular attractions for visitors to the Big Island. The National Park itself spans 335,259 acres and there are 150 miles of hiking trails through volcanic craters and rainforests. Mauna Loa last erupted in 1984 and more recently Kilauea last erupted in 2018, which makes it the most visited attraction in Hawaii and the most visited volcano in the world.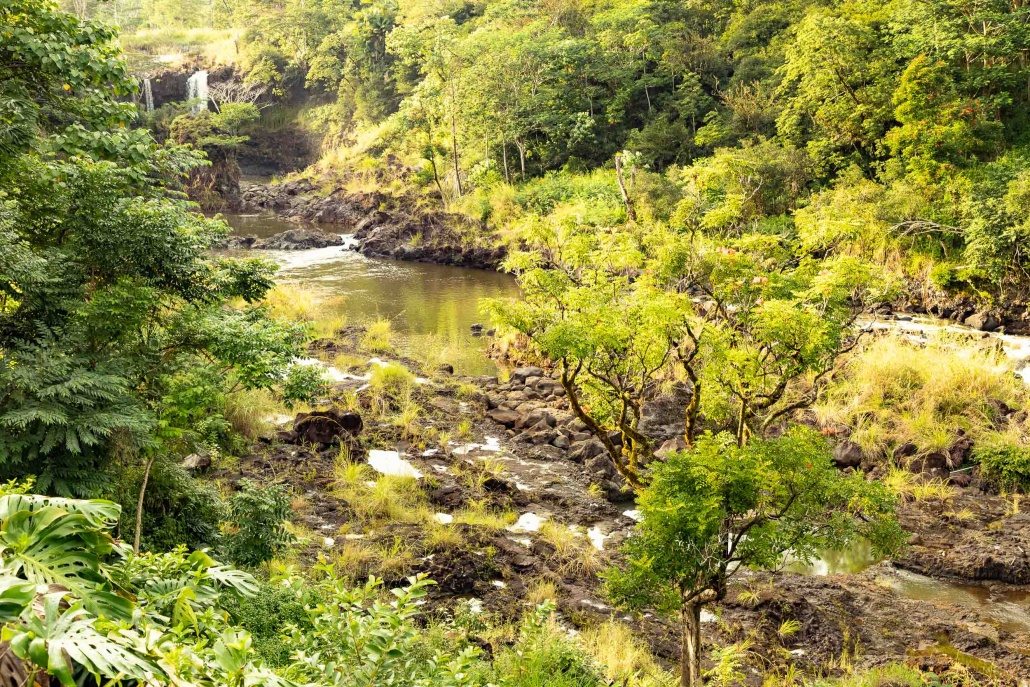 Hilo also has the largest authentic ornamental Japanese garden outside of Japan named, Liliuokalani Gardens, and features fishponds, pagodas and rock gardens. With its laid-back charm, Hilo has plenty to offer visitors from hiking to dazzling waterfalls, gardens, parks, restaurants, shops, art galleries, museums and the Panaewa Rainforest Zoo – the only rainforest zoo in all of the United States.
And if you're looking to get a taste of Hilo, stop by the Hilo Farmers Market where you can try a wide variety of fresh produce from fruit to vegetables, or buy unique crafts from local vendors which make perfect souvenirs. A visit to Hilo is something everyone should do for an ultimate bucket list adventure.
Some of the most incredible natural wonders on the Big Island are difficult to see, but flying in a helicopter makes it possible to see these breathtaking wonders. Join us for a tropical sky-high adventure by taking ourHelicopter & Volcano Tour. TThis 45-minute helicopter sky tour is where you will witness cascading waterfalls and jaw-dropping views of Kilauea from an aerial perspective as you discover the best on the Big Island.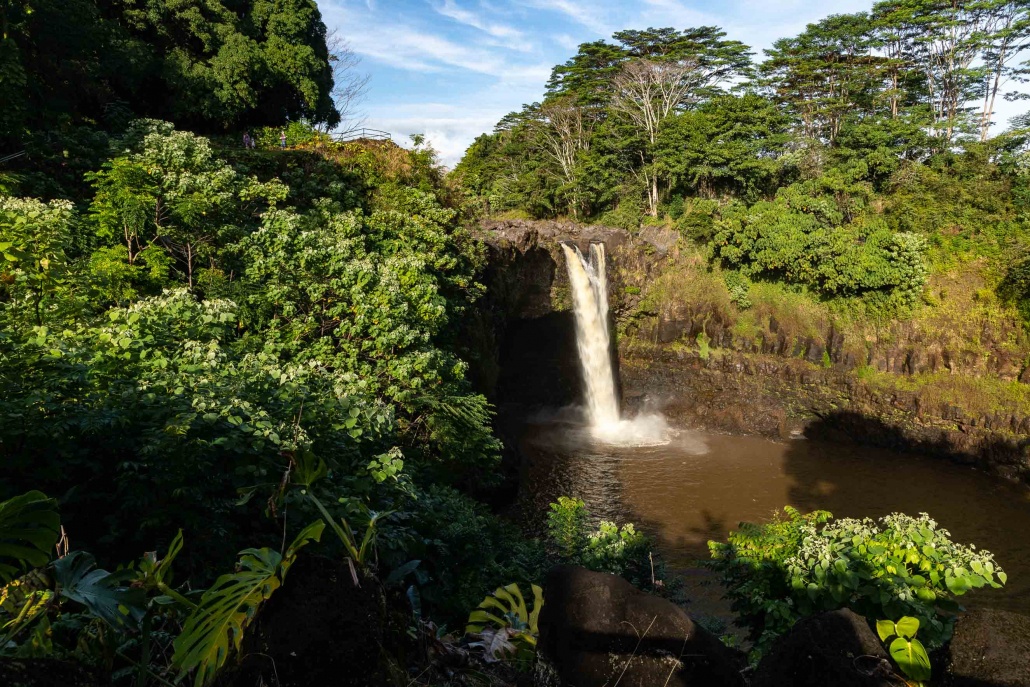 On this tour you will see the Hawaii Volcanoes National Park and experience the real-life magnificence of the Halema'uma'u Crater. You will see the breathtaking beauty of Rainbow Falls and stop by the Kilauea Visitors Center where you will learn everything you've ever wanted to know about volcanoes. Here you will get to see the world-famous Mauna Loa Macadamia Nut Factory where you can buy some delicious locally made snacks.
If you're up for a hiking adventure, spend the day with us by taking our Hawaii Island Hiking Adventure. This tour is where you will experience a full day of hiking by exploring and sight-seeing the unique structures created by various lava expulsions over time. You will also get to sample homegrown fruits by the Volcano Winery from 8 different wine varieties. It's the perfect tour for education and exploration.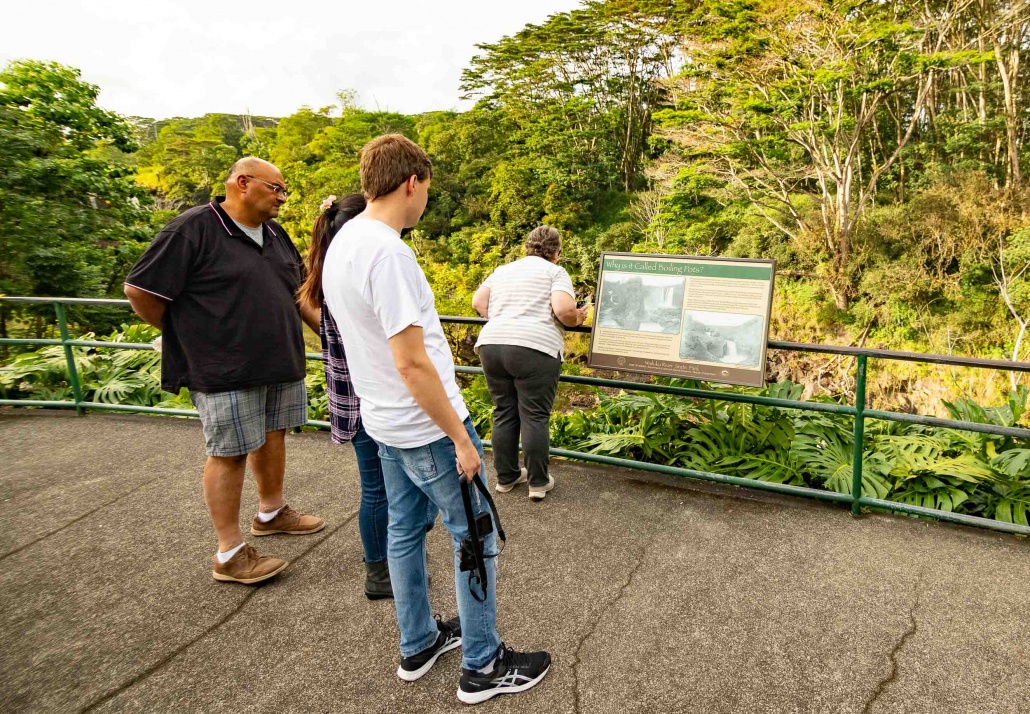 On-Island Full-Service Concierge
Every tour purchased with us comes with access to our team of travel experts who make your vacation experience better.
Great Guides With Local Knowledge
Have an amazing experience with our small group tours in comfortable vehicles driven by certified, professional guides.
Stress-Free Vacation Planning
We handle all travel aspects so you can have an incredible vacation to the worldʻs best volcanoes. Go with confidence.
Wide Selection Of Volcano Tours
We have the best selection of Volcano Tours here in Hawaii. Book with us to choose an itinerary that matches your passion.