Hiking In Hawaiiʻs Volcanic Landscape
Experience a day full of volcanic hiking adventures, the likes of which is unmatched anywhere in the world. This 13-hour tour starts and ends at your doorstep. Spend your day hiking, exploring, and sight-seeing the unique structures created by various lava expulsions over time.
Sample the flavors of fruits in a flight of eight wine varieties homegrown by Volcano Winery. When a glass of your favorite has been poured, sit down to what promises to be a flavorful feast of barbeque, Hawaiian-style. This tour takes you back into Hawaii Volcanoes National Park after dinner to enjoy the sunset and evening views if time allows. It is the perfect way to end a long day of exploration and education.
Big Island Volcano Hiking Tour Details
Highlights
Kaumana Caves *

Hawaii Volcanoes National Park *

Kilauea Visitor's Center

Kilauea Iki Crater Overlook

Steaming Bluffs
Drive through Hilo Town & Eruption Sights *

Mackenzie & Lunch option *

Painted Church *

Volcano House *

Volcano Winery (wine tasting followed by a meal) *
Tour Description
Experience a day of exploration as you trek the grand volcanic features that continue to expand the geography of the island of Hawaii. This tour takes you to volcanic eruption sites dating as far back as the 1800s to areas of devastation as recent as 2018. Peek into cavernous tubes that formerly funneled lava into the Pacific and zip through the sleepy seaside town of Hilo, that gives you a feel for old Hawaii.
Visit the Hawaii Volcanoes National Park, a one-of-a-kind gem when it comes to nature reserves. There, you will see the historic Volcano House with dramatic views of Halema'uma'u Crater. Take a look around the Kilauea Visitors Center and become an expert in volcanology. Tour the Steam Bluffs from which clouds of gray add to the eerie allure of this unusual geological phenom. Additional volcanic exploration includes visits to sites affected by past eruptions including 2018 and 1953's infamous volcanic explosions. An extensive panorama lends itself to a complete comprehension of the vastness of the lava fields
Beyond volcanic exploration, guests on this tour will be treated to a private tour of the world-famous volcanic winery. Indulge in a wine tasting of eight of the vineyard's famed creations, then sit down to a filling meal of barbecue, complete with Hawaiian flavors. This pau hana and dinner experience is palate's delight and serves as an ideal end to a full, fun-filled day.
Price & Availability
Tours Starting In Hilo
10-hour tour, (Kaumana caves & Hilo tour is not included)
| | |
| --- | --- |
| Adult (12+ yrs) | $199.99 |
| Child (2-11 yrs) | $194.99 |
Tours starting in Kohala or Kona 
13-hour tour with all highlights included.
| | |
| --- | --- |
| Adult (12+ yrs) | $259.99 |
| Child (2-11 yrs) | $254.99 |
Sample Itinerary
7:45 am – 8:45 am – Kona/Kohala Pick Up
10:00 am – 10:30 am – Kaumana Caves
11:45 am – 1:10 pm – Mackenzie & Lunch option
1:30 pm – 1:50 pm – Painted Church
2:50 pm – 4:50 – Hawaii Volcanoes National Park

Kilauea Visitor Center
Kilauea Iki
Mauna
Ulu
Keanakakoi
Volcano House
Steaming Bluffs

5:00 pm – 6:00 pm – Volcano Winery & BBQ Dinner
6:10 pm – 7:00 pm – Return To National Park For Evening Views Overlooking Kilauea Crater (if time permits)
7:45 pm – 10:15 pm – Return to Hotel
Meals
Guests are provided with a complimentary picnic lunch and Hawaiian Style-BBQ dinner.
Lunch will be served outdoors, picnic-style at the MacKenzie State Recreational Park, weather permitting.
Guests 21+ years of age are welcome to sample up to eight locally produced wines. Estate-grown teas and beverages including soft drinks and water are also available.
After a half day of hiking through fields of lava, visiting historic sites, and sampling the best wine Big Island has to offer, sit down to the leisurely meal you have earned. Indulge in a hearty meal of BBQ with a Hawaiian flare. Sip on a complimentary glass of wine curated right there. Other beverage options are available.
Cancellation Policy
Tours can be canceled for a refund at least 48-hours prior to the tour start time. Please email or call our team as soon as you want to change your tour. No refunds for cancellations within 48-hours or no-shows.
Special Instructions
Please wear comfortable walking shoes.
Dress mindfully for sunshine (hat, sunglasses) and cooler evening temperatures (a light jacket is advised.)
Live volcanic activity is not guaranteed.
Entrance fees, picnic lunch, and Hawaiian-Style BBQ dinner all included.
This tour is open to all ages, but the wine tasting is limited to guests 21 years of age and older. Other beverage options are available to all guests.
Hilo guests will be picked up after the Kaumana Cave excursion. They will not participate in this portion of the tour.
Volcanic Landscape Hiking Tour Features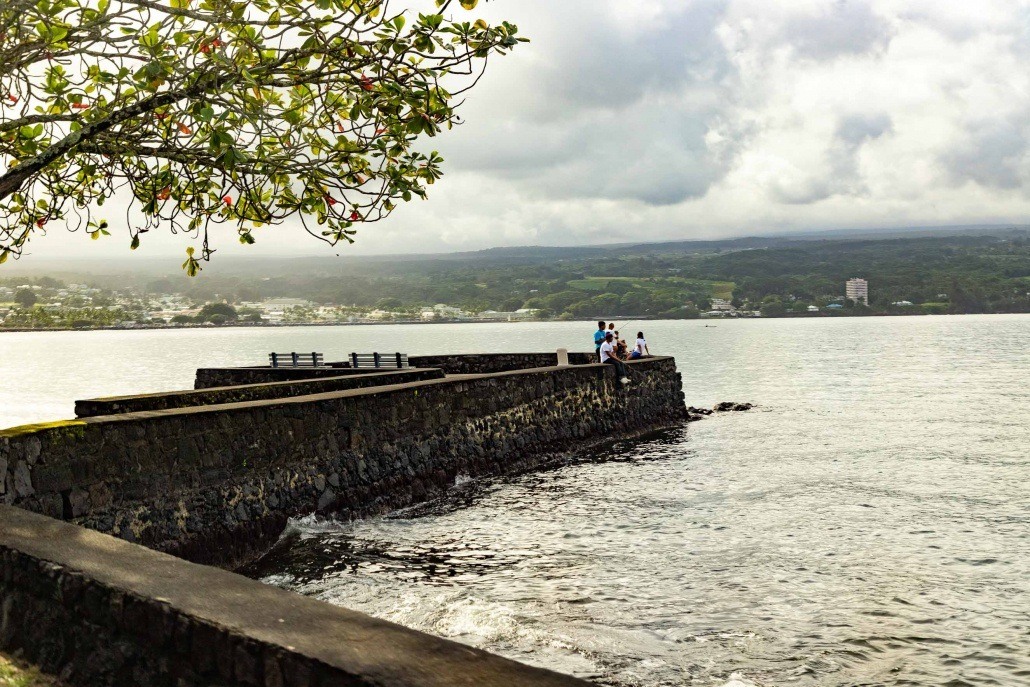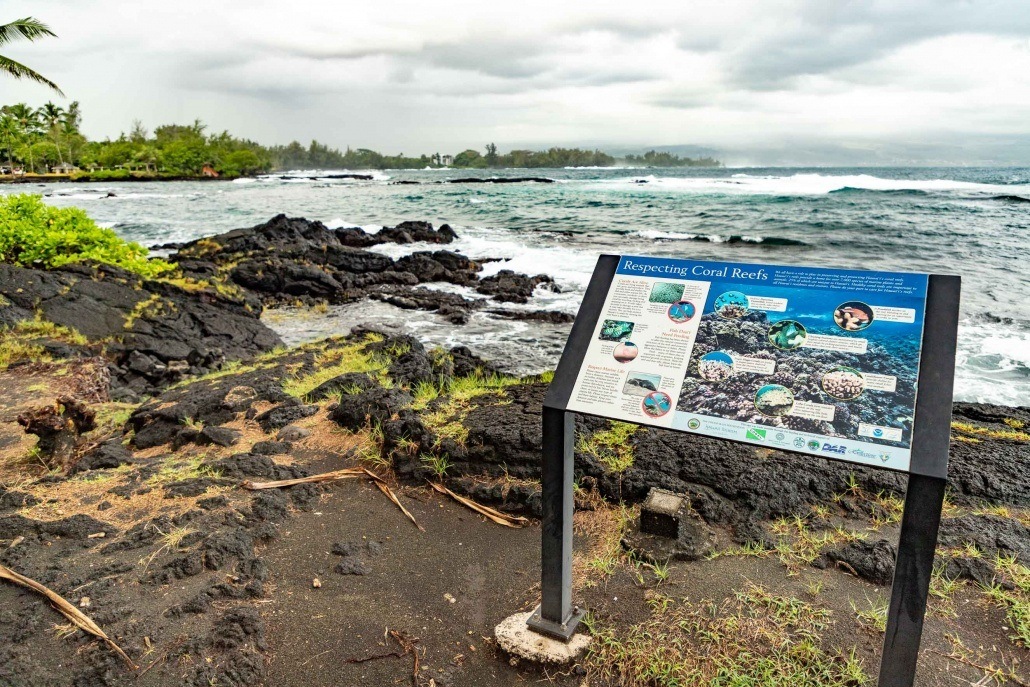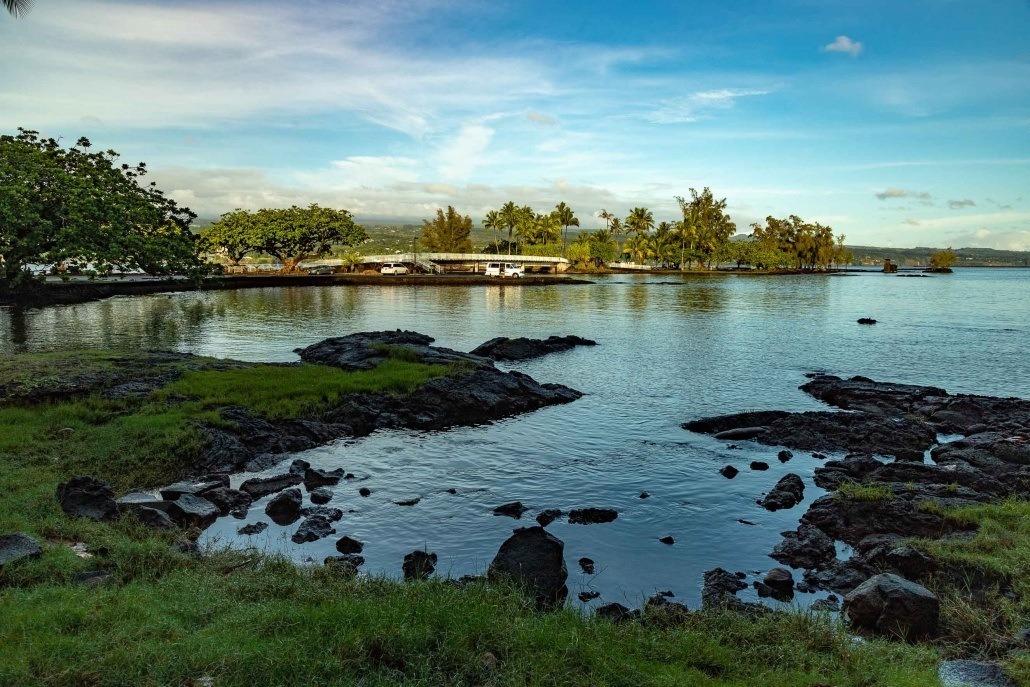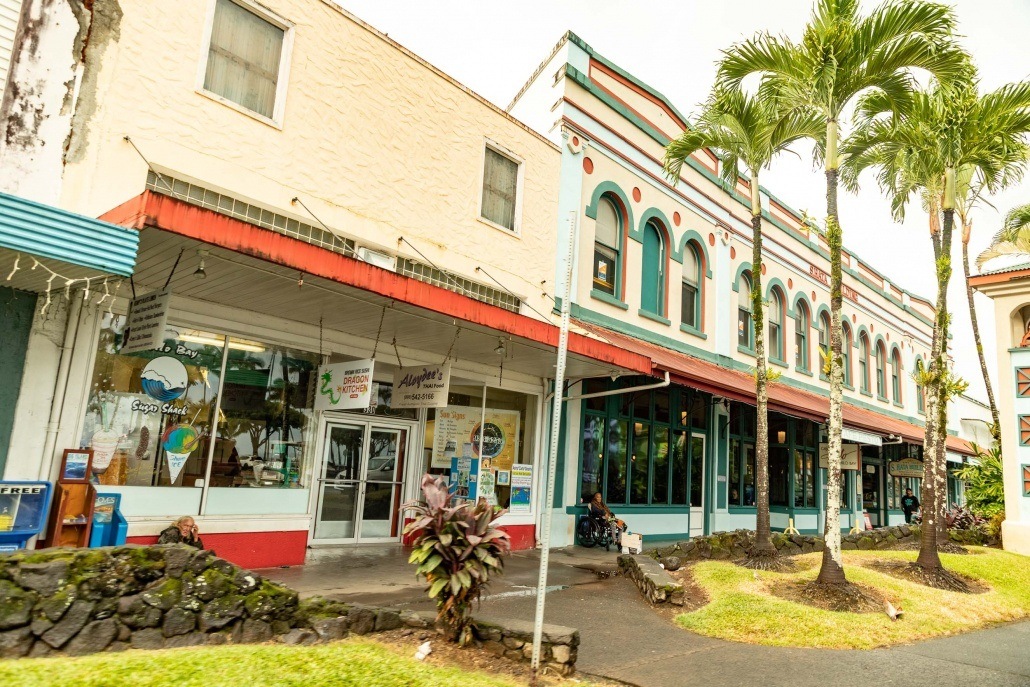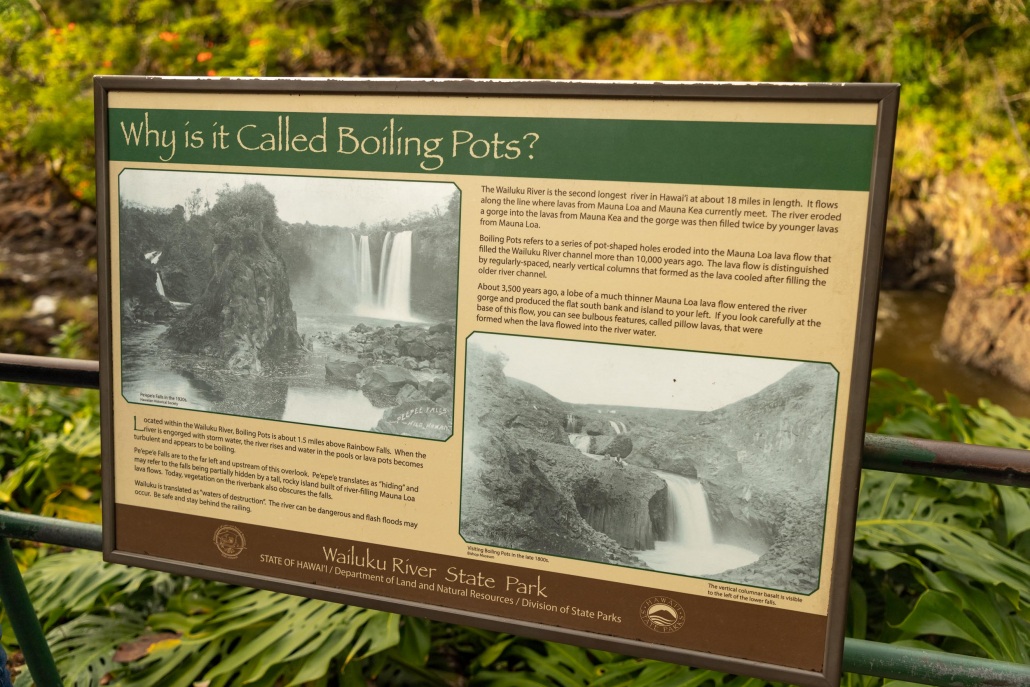 Hilo Town
&

Eruption Sights
Heading toward Hilo, glimpse the historic waterwall, stopping to stock up on supplies from a local shop. Then continue on to different sights of devastation from various eruptions, new and old – evidence that nature is a force to be reckoned with.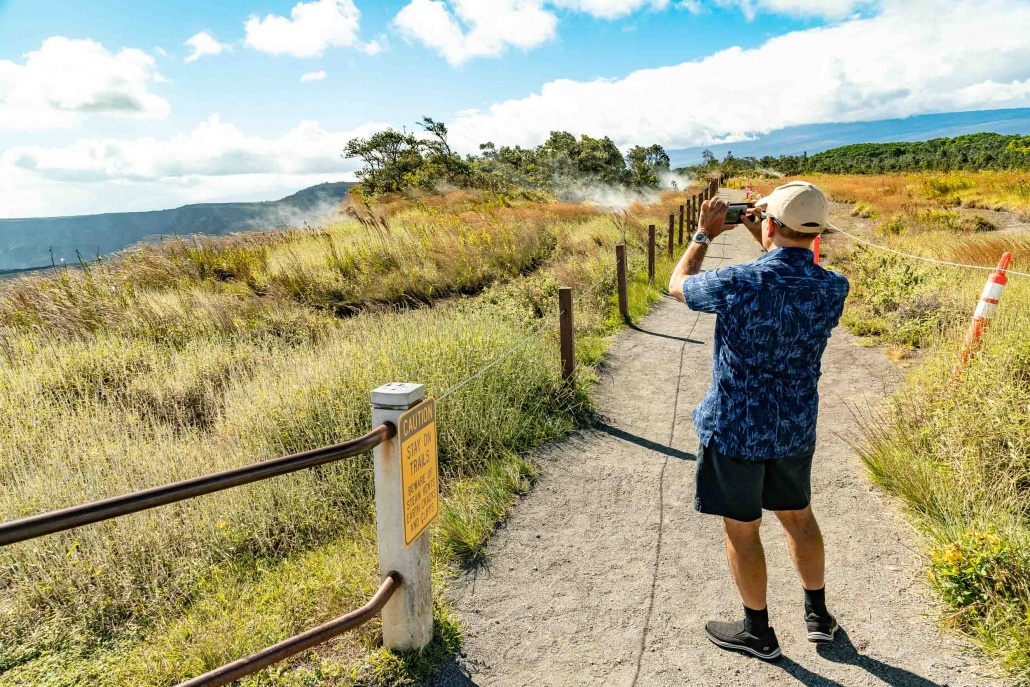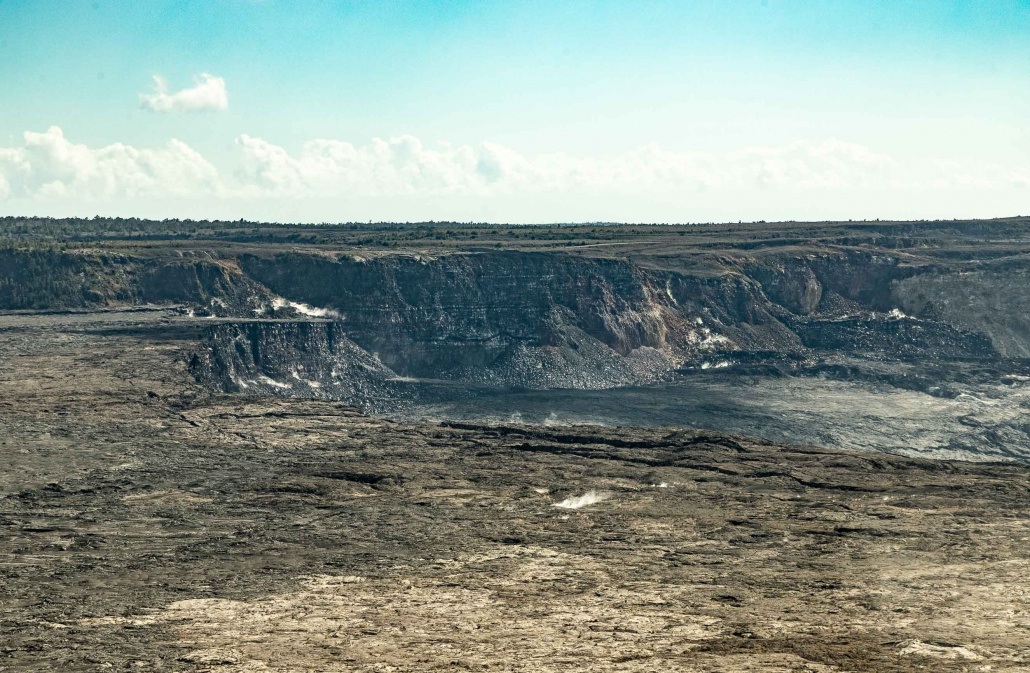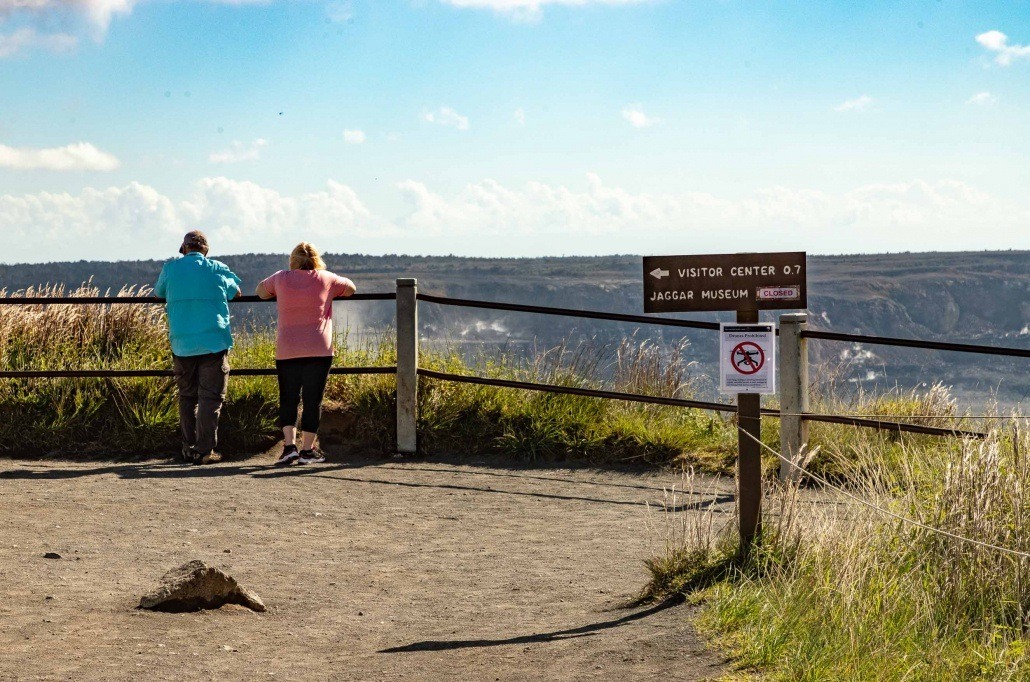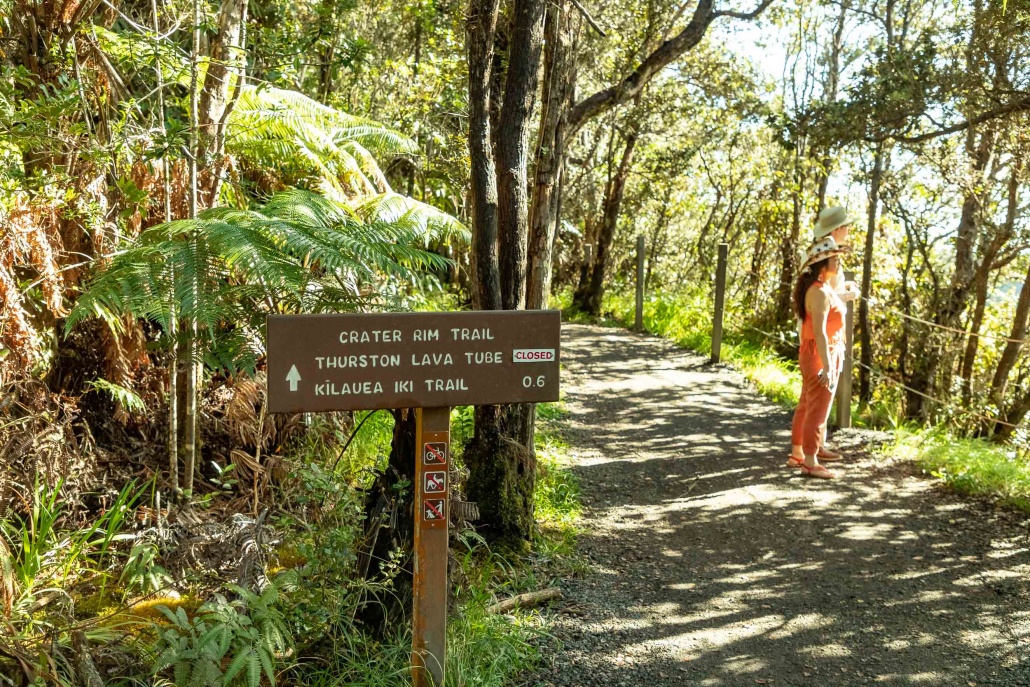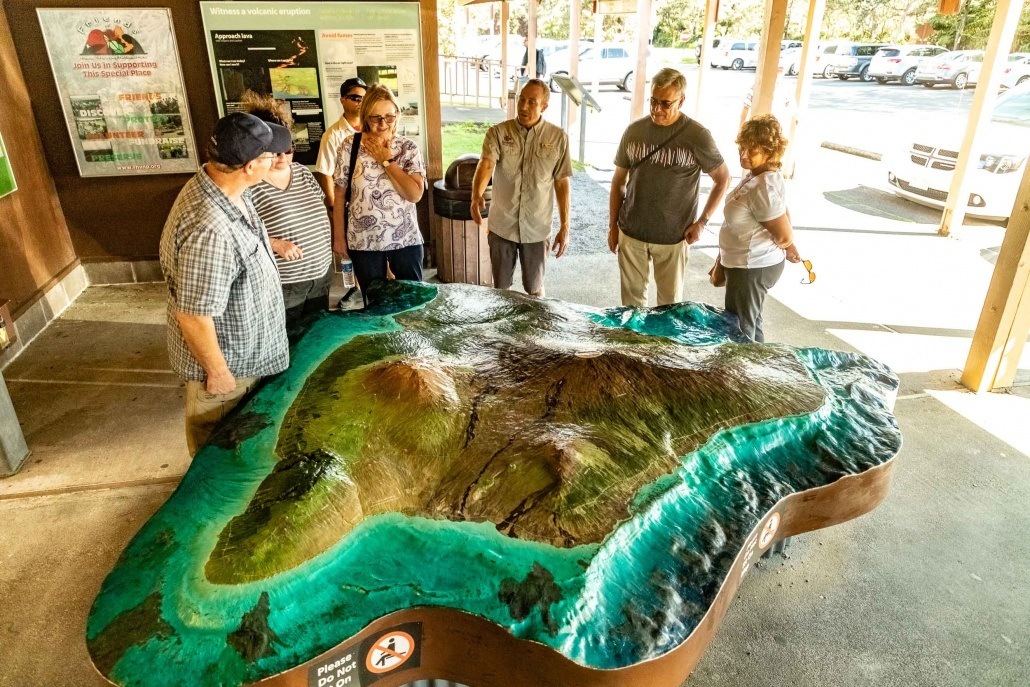 Hawaii Volcanoes National Park
(including Kilauea Visitor's Center, Kilauea Iki Crater Overlook, and Steaming Bluffs.)
This national park is home to all things volcano: learn more about these geological wonders in the education station in their visitors center; peek below the rim of the crater and see what remains of this former lava outlet; see the volcano in action as it leaks steam from its interior into the outside air. This national park is all-encompassing and different from any other in the US.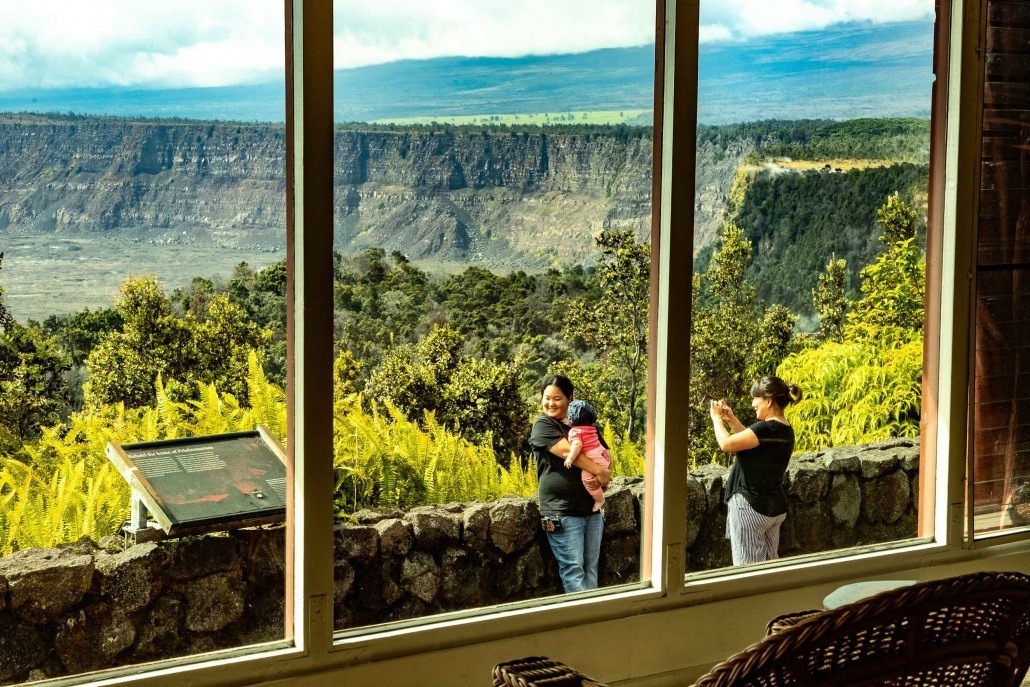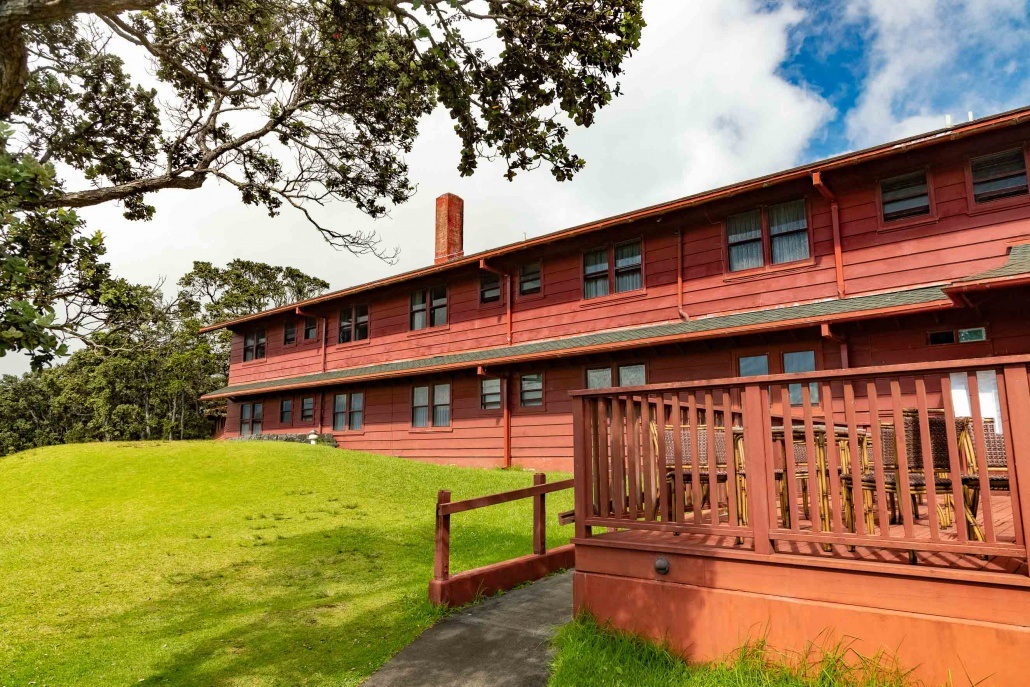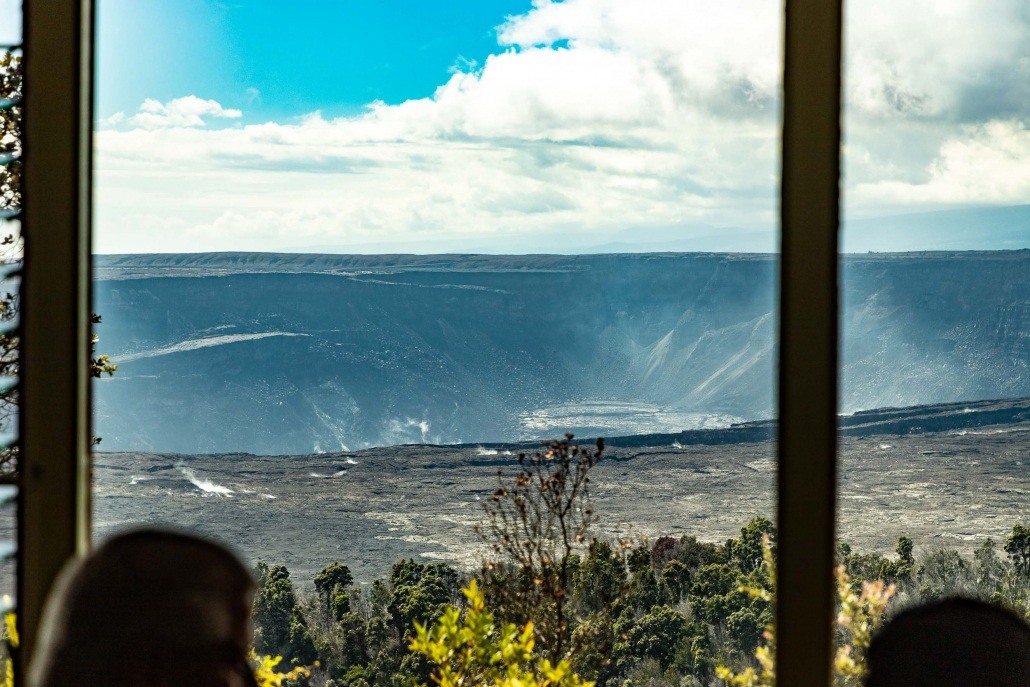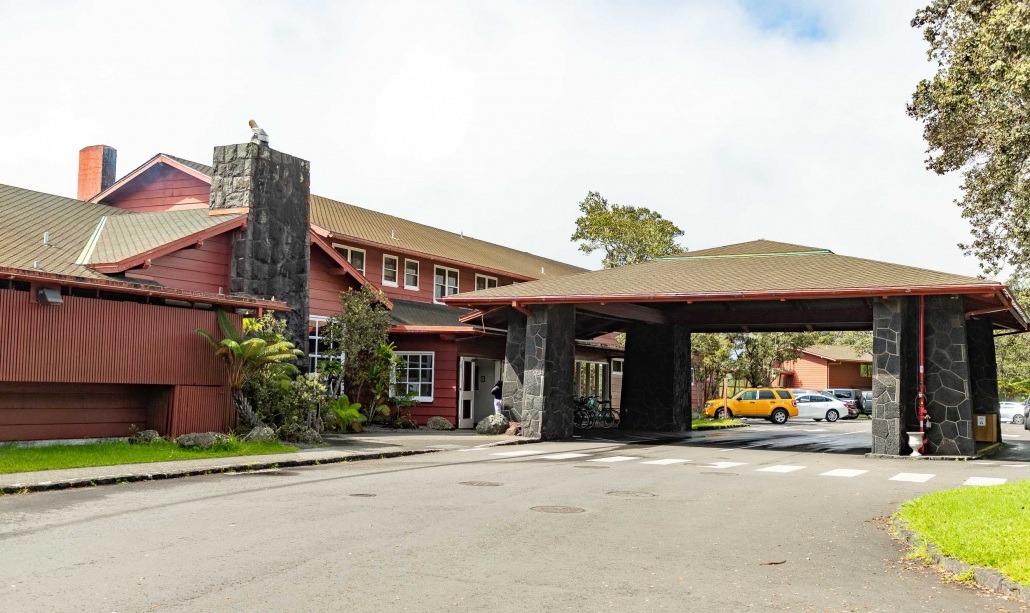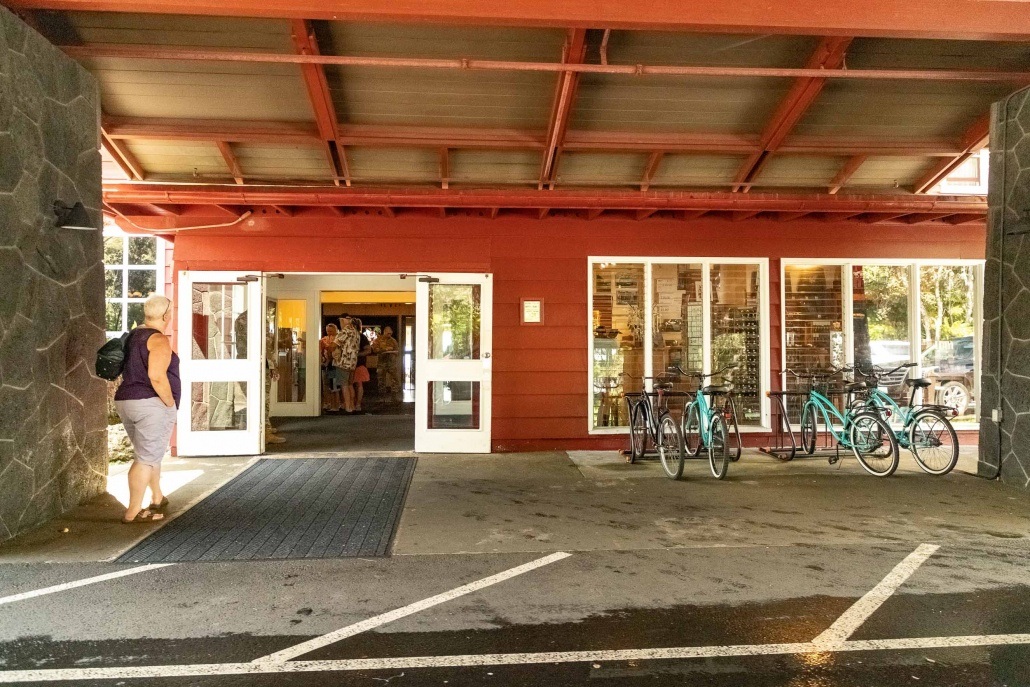 This historic hotel boasts unbeatable views of the Kilauea Caldera. Trek along the multiple cracks and sinkholes, reminders of the 2018 eruption.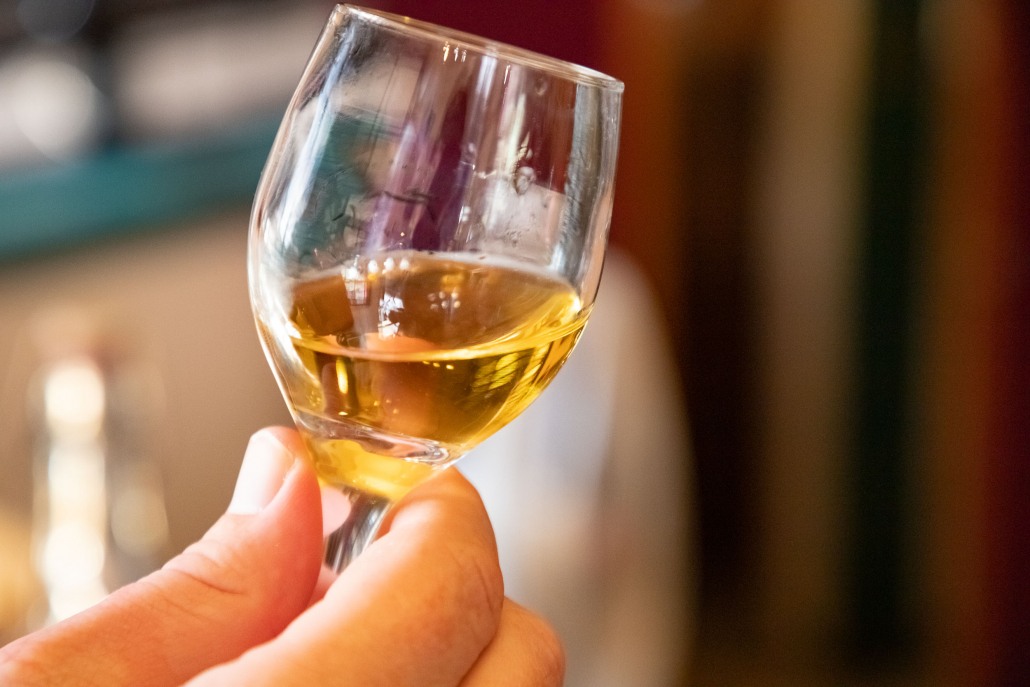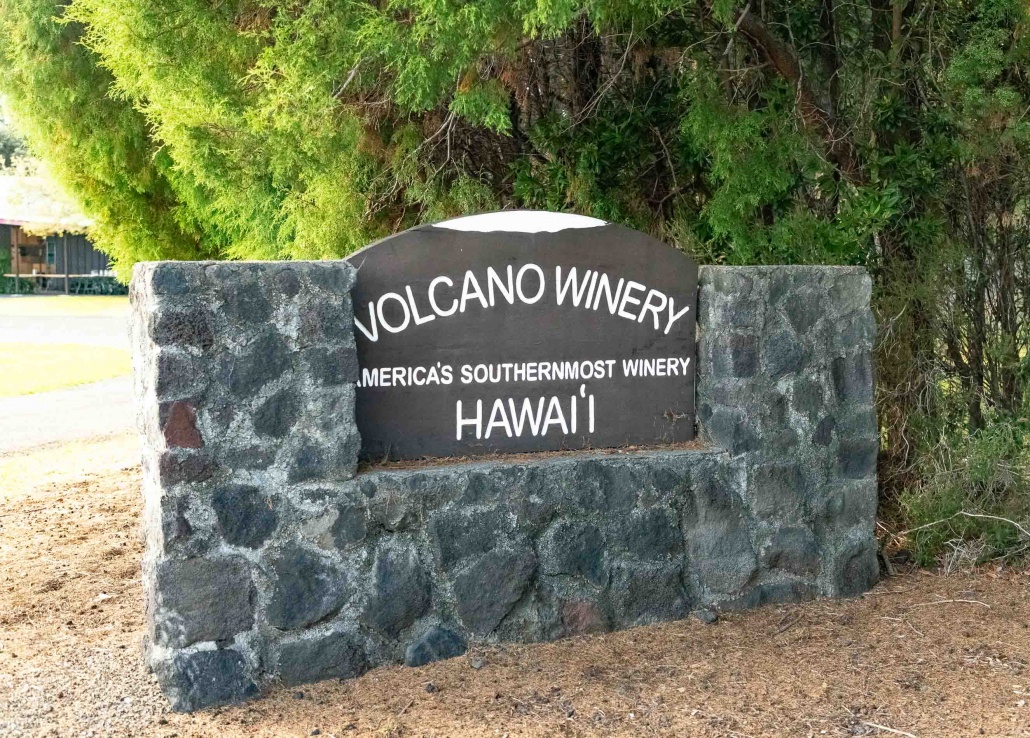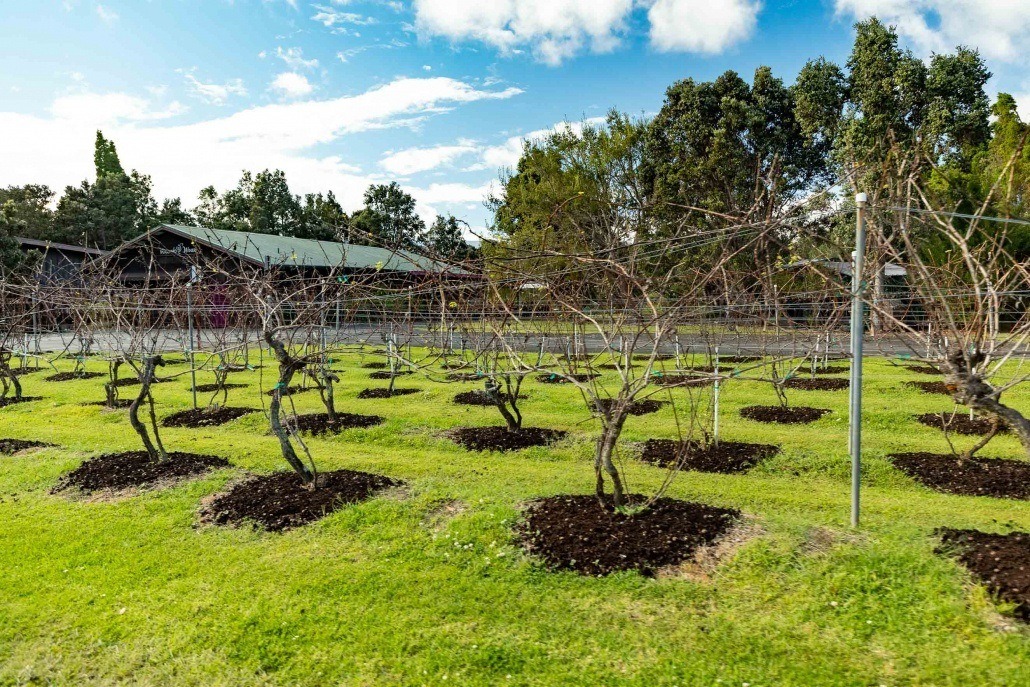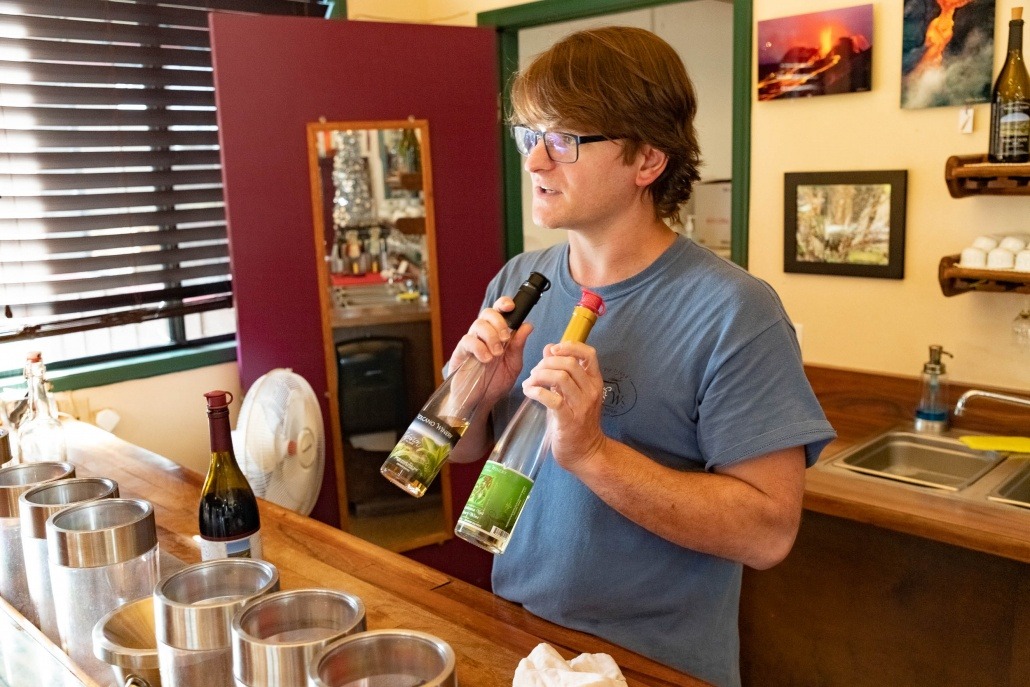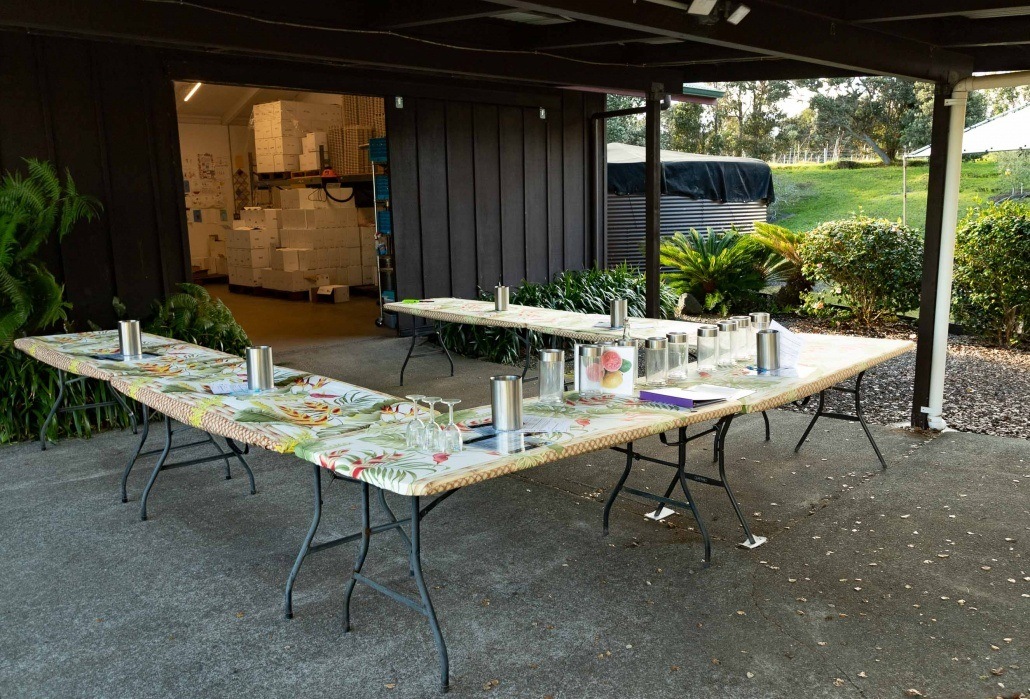 After a busy day, wind down with a guided tasting of Volcano Winery's best. Following the eight samplers, is a filling, sit-down meal of Hawaiian-style BBQ paired with your complimentary glass of wine
Frequently Asked Questions
On-Island Full-Service Concierge
Every tour purchased with us comes with access to our team of travel experts who make your vacation experience better.
Great Guides With Local Knowledge
Have an amazing experience with our small group tours in comfortable vehicles driven by certified, professional guides.
Stress-Free Vacation Planning
We handle all travel aspects so you can have an incredible vacation to the worldʻs best volcanoes. Go with confidence.
Wide Selection Of Volcano Tours
We have the best selection of Volcano Tours here in Hawaii. Book with us to choose an itinerary that matches your passion.