Central Maui is the island's business hub and surrounds two of Maui's largest central towns – Kahului and Wailuku.
You can't miss Kahului when you first arrive on Maui, as it's where Maui's primary airport and heliport is located. While Kahului is the closest thing you'll experience as far as a city on Maui with its mostly residential and commercial neighborhood – it also has a thriving arts community with the Maui Arts & Cultural Center, a large performing arts facility with both indoor and outdoor stages, plus an art gallery and dance studios. Each week the community of Kahului comes together with a variety of farmers markets providing local produce, along with a swap meet and craft fair.
Located nearby and just 10 minutes from the airport, is the historic town of Wailuku, which is home to some of the best live theatre on Maui along with many family-owned businesses with locally-made products, unique cafes, bakeries and restaurants. Its sweet town charm appeal makes it popular amongst visitors. A visit to Maui's central valley cities is simply a must-do for solo visitors or families looking to experience a different side of Maui, away from the sand and the ocean.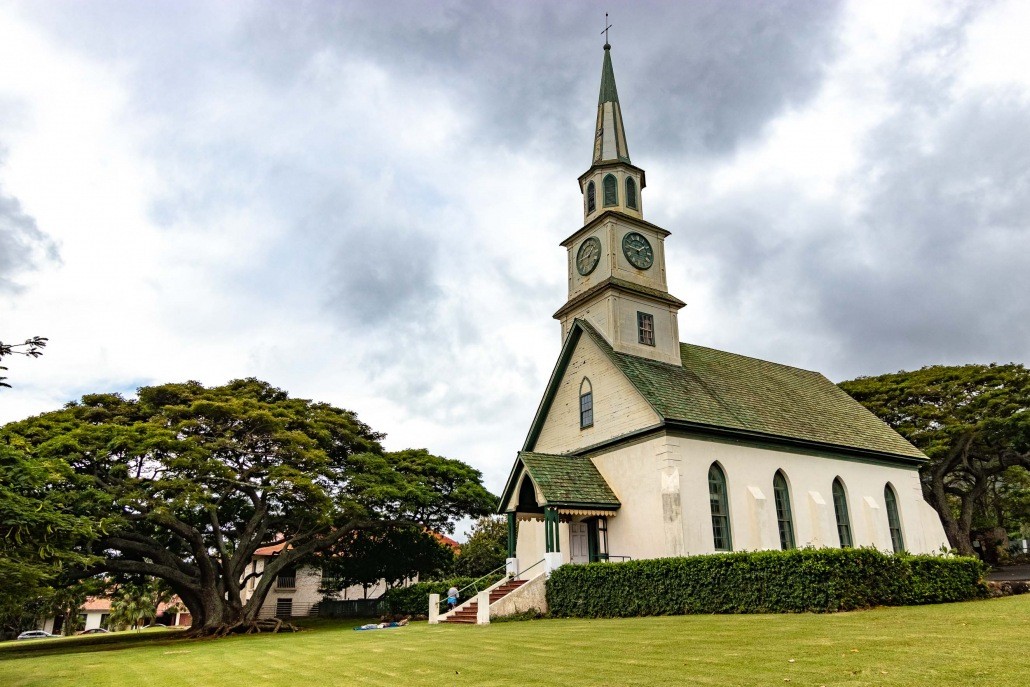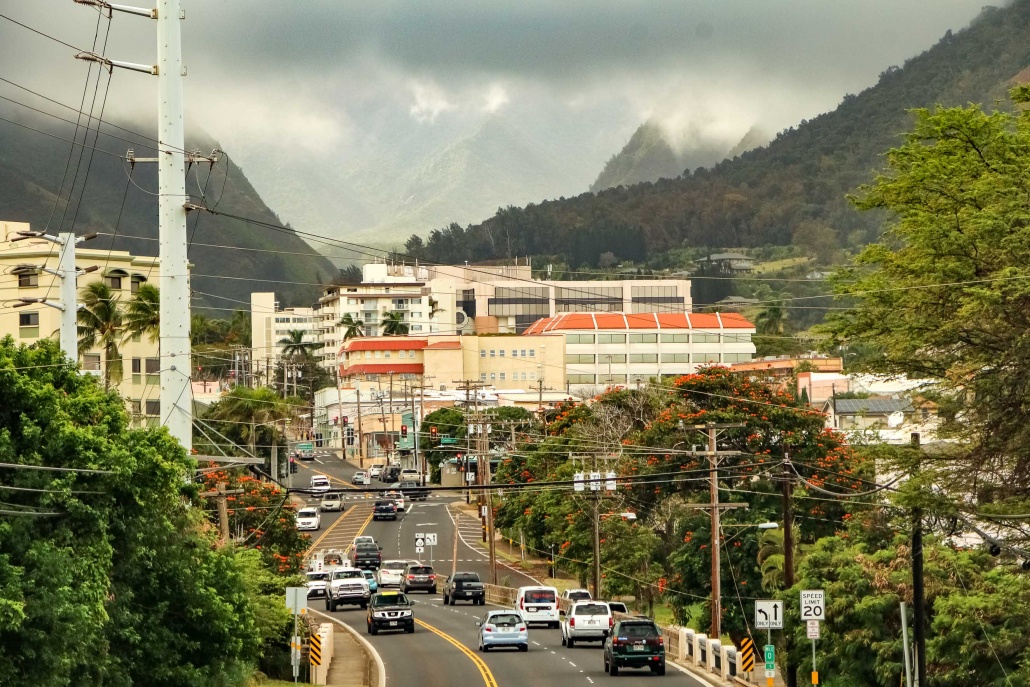 One of the main attractions of historic Wailuku is Market Street which offers a variety of locally owned shops, antique stores, pawn shops, art galleries and a vintage music store. It's extensive selection of unique stores makes it a popular place to enjoy a cup of coffee from locally grown and roasted coffee beans as you sit back and relax with the laid-back community of Wailuku. If you're looking to take in some local theater, be sure to stop by the historic Iao Theater, which has been voted best live theater on Maui. If you find yourself in Wailuku on the first Friday of the month, be sure to check out Wailuku First Fridays where the community of Maui come together for a street party, family-friendly entertainment, Hawaiian cultural performances, food vendors, live music and lots more. 
Also located in Wailuku is the breathtaking cultural wonder of Iao Valley State Park and is home to one of Maui's most popular landmarks, – the Iao Needle. The needle towers 370 meters above the valley below. Its 800 meters paved walking trail provides a scenic viewpoint of Iao Needle and winds through the Ethnobotanical Loop, the park's beautiful botanical garden which contains many native plant species. Iao Valley is the second wettest place in Hawaii, with the Hawaiian island of Kauai being the wettest. The valley receives an average of over an inch of rain per day. Much of this water flows into the Iao steam.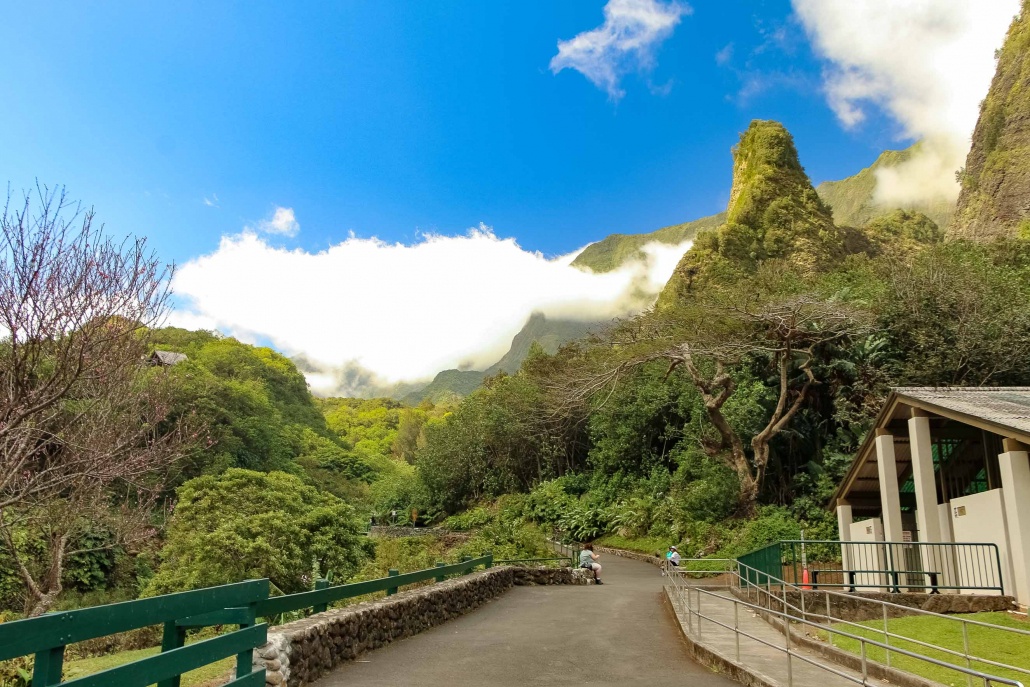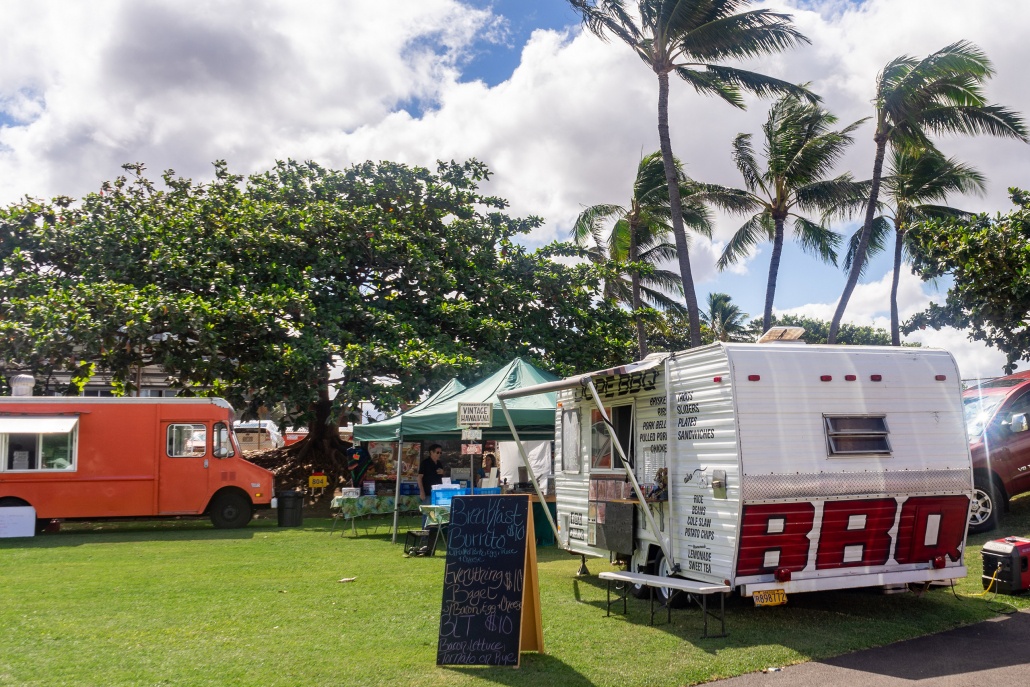 Kahulu is a shopping haven set amidst a tropical paradise. This central valley city is primarily known as "town" and is home to Costco, Target, Walmart, the Queen Kaahumanu Shopping Center, Barnes & Noble and most of Maui's big chain retailers. From the Queen Kaahumanu Center – an open-air shopping mall which offers 100 + stores and eateries, to Maui's largest and popular market, the Maui Swap Meet. It is easy to see why Kahului is Maui's premiere shopper's paradise. At the Maui Swap Meet you can meet local vendors and explore your way through locally made crafts, jewelry, clothing, collectibles and antiques. It is also a wonderful chance to taste the flavors of Hawaii from local produce and Maui food trucks. 
If stage shows are your cup of guava juice then The MACC (Maui Arts & Cultural Center) is where you'll find it. From the Maui Film Festival to Made on Maui Festival and Maui Brewers Festival – there is no shortage of entertainment. It also features concerts, dance performances, Maui stage shows, ballet, comedy, theater and more. You can also view artists and traveling art exhibits from the Hawaiian Islands, Polynesian Islands, North America and countries all over the world.