Brace yourself for the captivating lush green landscape of Iao Valley State Park, which will make you feel like you've stepped foot inside Jurassic Park. Located in Wailuku and in the center of the West Maui Mountains – Iao Valley is also home to Maui's most famous landmark, the 2250-foot-tall Iao Needle. This tranquil 4,000 acre, 10-mile long park is where you can experience the real beauty of Maui, complete with walking trails, scenic views, hiking, botanical gardens, swimming and sampling delicious fruit like guava and mountain apples fresh from the trees. A visit to Iao Valley / West Maui Mountains is not to be missed. It's the perfect way to spend an adventurous half day with the family, exploring one of Maui's beautiful historical gems.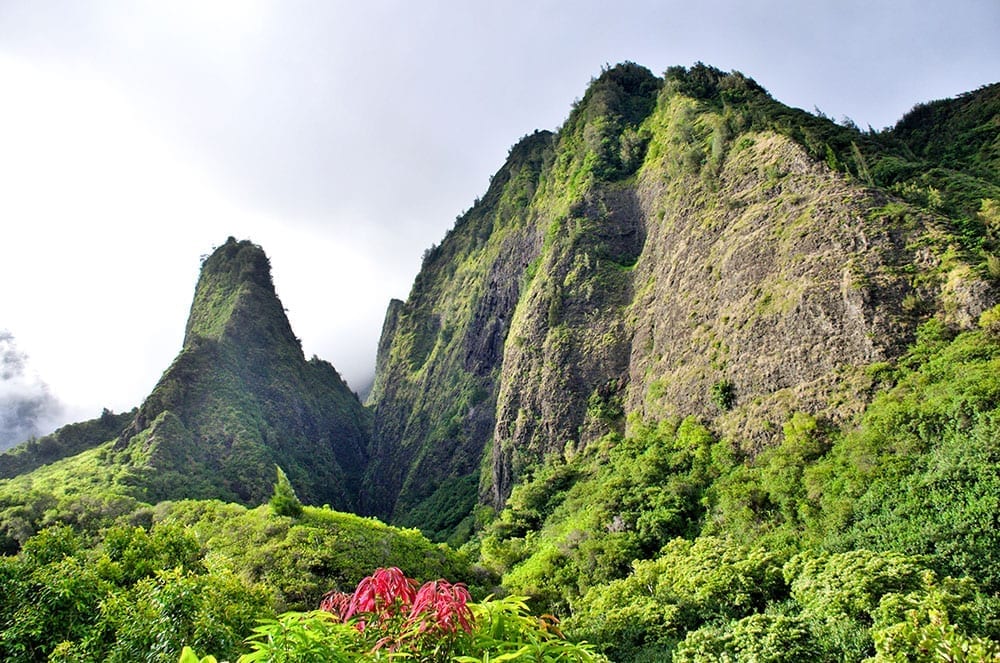 Within Iao Valley State Park is one of the most popular landmarks – the Iao Needle, which towers 370 meters above the valley below. The 800 meter paved walking trail provides a scenic viewpoint of Iao Needle and winds through the Ethnobotanical Loop, the park's beautiful botanical garden which contains many native plant species, and takes you along the Iao stream. Morning is the best time to see views of Iao Needle, before the clouds descend. Like all nature, your view also depends on the weather.
Iao Valley is the second wettest place in Hawaii, with the Hawaiian island of Kauai being the wettest. The valley receives an average of over an inch of rain per day. Much of this water flows into the Iao steam.
There are two parks inside Iao Valley. The first one is Kepaniwai Park Heritage Gardens. The gardens memorialize the multicultural history of Maui, with buildings and gardens representing Hawaiian, American missionary, Chinese, Japanese, Portuguese, Korean, and Filipino cultures. The gardens were restored in 1994, and are a nice place to stroll around, and have a picnic lunch. It also includes the Hawaii Nature Center.
The second park which is located at the end of the road is where you'll see the Iao Needle. Families and children can connect further with nature by enjoying interactive exhibits at the Center, which offers a fascinating way for children and adults to learn about nature's role in the creation of the islands and participate in a guided rainforest walk.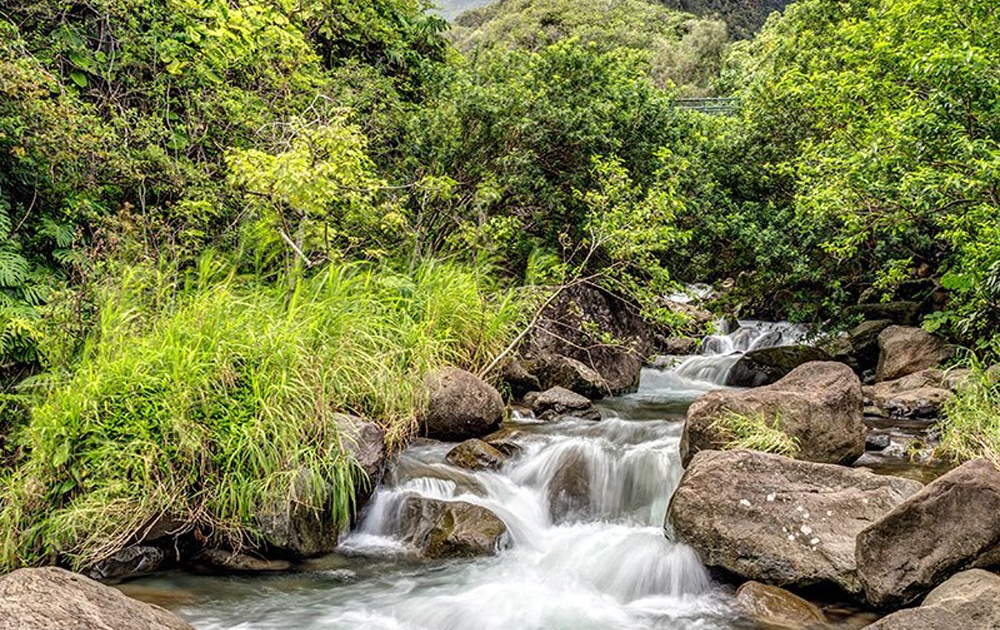 Spend a magical day with us exploring Maui's cultural sites and historical towns on our Maui Volcanoes Day Tour, where you will see Haleakala National Park, Iao Valley, forest & ranches, and historical towns like Wailuku, Kula and Makawao.
You can also navigate the skies and see the best of Maui by taking the Haleakala Helicopter Tour which includes a spectacular aerial view of the West Maui Mountains and see both of Maui's volcanoes, view tropical rainforests and hover over cascading waterfalls.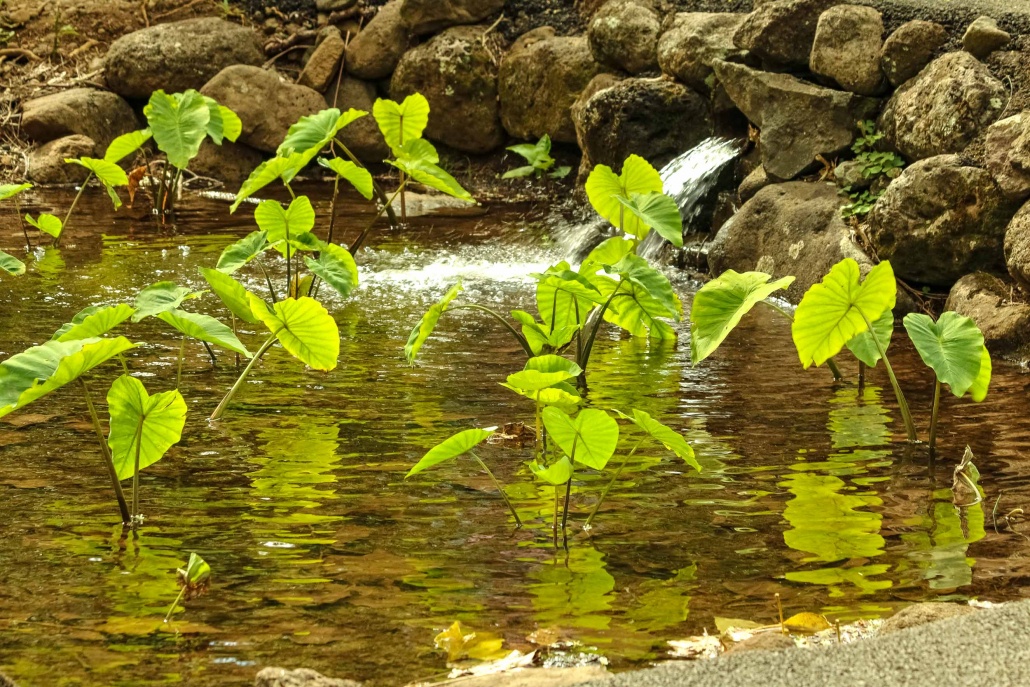 The Iao Needle Lookout Trail is a 0.6 mile trail with a total elevation of just 200 feet. It is an easy hike for people of all ages. It is one of the most popular hikes on Maui due to its short length. Start at the parking lot and follow the trail over a few bridges and up the hill for about a quarter mile. Once you're at the top, you will come to the Iao Needle observation area. This is the end of the hike. There is no shortage of things to do at Iao Valley. You can swim in Iao stream, have a picnic, go hiking, take photos and enjoy sightseeing.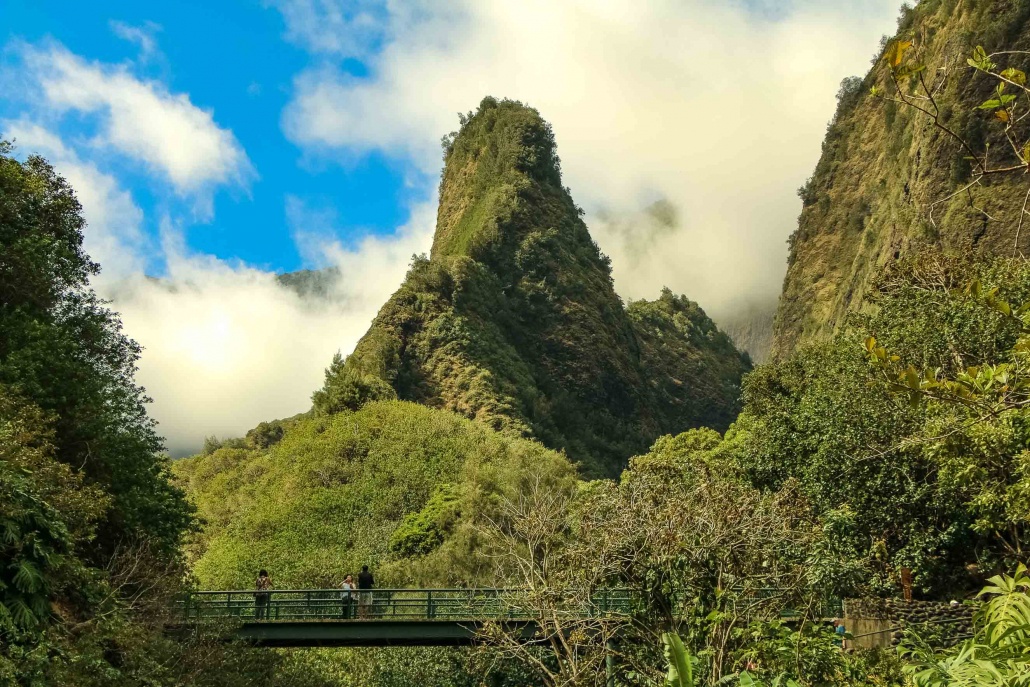 From Kahului take Hana Highway (Highway 36) west toward Wailuku. Make a right on East Kaahumanu Avenue (Highway 32). East Kaahumanu Avenue becomes Kaahumanu Avenue. In Wailuku Kaahumanu Avenue becomes East Main Street. Go straight through the four-way intersection in Wailuku (state offices will be on your left). The road is now called West Main Street. At the Y intersection, bear left onto Iao Valley Road (Highway 320). Follow Iao Valley Road to the parking area.
From Wailea take Pi'ilani Highway (Highway 31) north. Make a left onto North Kihei Road toward Ma'alaea. Make a right onto Honoapiilani Highway (Highway 30) toward Wailuku. At the four-way intersection in Wailuku (the state offices will be on your right), make a left onto West Main Street. Follow West Main Street until you come to a Y intersection. Bear right onto Iao Valley Road (Highway 320). Follow Iao Valley road to the parking area.
The park is open from 7:00 am – 6:00 pm everyday.
On-Island Full-Service Concierge
Every tour purchased with us comes with access to our team of travel experts who make your vacation experience better.
Great Guides With Local Knowledge
Have an amazing experience with our small group tours in comfortable vehicles driven by certified, professional guides.
Stress-Free Vacation Planning
We handle all travel aspects so you can have an incredible vacation to the worldʻs best volcanoes. Go with confidence.
Wide Selection Of Volcano Tours
We have the best selection of Volcano Tours here in Hawaii. Book with us to choose an itinerary that matches your passion.