Hike the Haleakala Crater
H iking the Haleakala crater is an experience like no other. What better way than to immerse yourself in Maui's volcanic landscape than on your own two feet. Our hiking adventure offers two vastly different environments with both hikes stemming for two miles each. Absorb the mesmerizing panoramic views which stretch for miles in all directions. Learn about Hawaiian botany and geology in the open-air tranquility, from our passionate guides who share a love of adventure along with a rich knowledge of Hawaiian culture and history.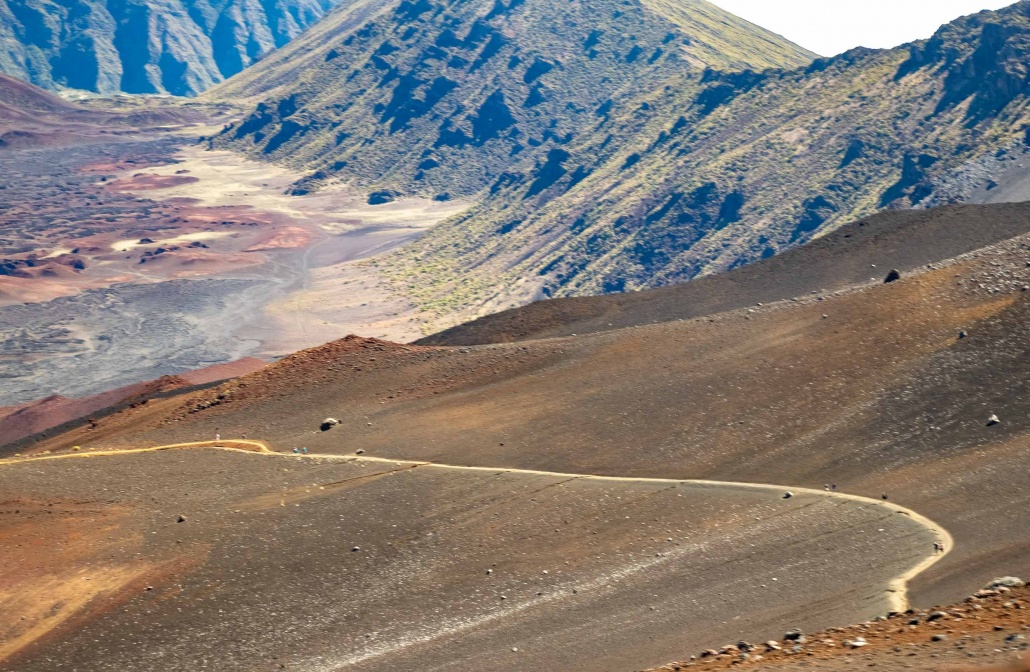 Haleakala Crater Hike Tour Details
Highlights
West & South Maui Hotel/Condo pickup

Professional, knowledgeable, safe-oriented hiking guides

Two-mile hike at the 10,000-foot summit
Another two-mile hike at 8,000 ft.

Picnic Lunch

Trail Snacks
Tour Description
This tour begins with a hotel/condo pickup at 9:30 AM. You will be joined by professional, knowledgeable, safe and fun guides. Hike into both sides of Haleakala; each environment is very different from the other, so both should be experienced to gain a true appreciation for this natural phenomenon.
Two-mile hike down Sliding Sands Trail at the 10,000-foot summit where huge cinder cones dominate the desert-like, expansive scenery.
Another two-mile hike at 8,000 ft. on a lava trail lined with rare native plant species. Views stretch for miles in all directions.
Lunch and snacks included. Your tour ends back at your hotel/condo after a 7-hour hiking adventure.
Price & Availability
| | |
| --- | --- |
| Adult | $199.00 |
| Child (8yrs+) | $199.00 |
This tour is available on Thursdays only.
Sample Itinerary
9:30 am – South & West Maui Hotel/Condo pickup
11:00 am – Enter Summit Area Of Haleakalā National Park
11:30 am – Hike Sliding Sands Trail at 10,000ʻ
1:00 pm – Enjoy a Picnic Lunch
1:30 pm – Hike at 8000ʻ through native brushlands and 360 degree views
3:30 pm – Enjoy some snacks as you leave Haleakalā National Park
4:30 pm – Return To Your Hotel/Condo
Meals
Lunch
Turkey sandwich
Ham sandwich
Vegetarian Garden Burger
Peanut Butter & Jelly sandwich
We can accommodate some special dietary needs—just ask
Snacks
Cookie
Tropical fruit
Bottled water to drink
Special Instructions
Our vans accommodate 15 passengers, but for your comfort, we keep our tour size between 8 and 12 guests. Our vans are PUC certified, commercial insured, serviced regularly for high performance, and air-conditioned, and are cleaned and washed daily.
Cancellation Policy
Cancellations for refunds are accepted until 48-hours before the tour starts. There are no refunds for cancellations or no-shows after that point.
Haleakala Crater Hike Tour Features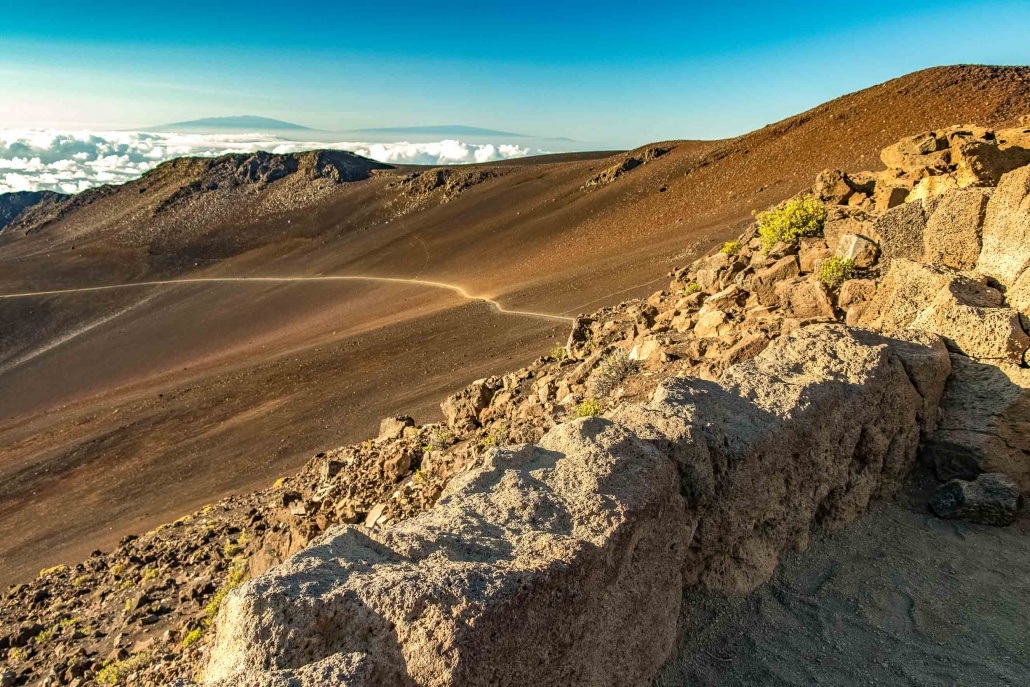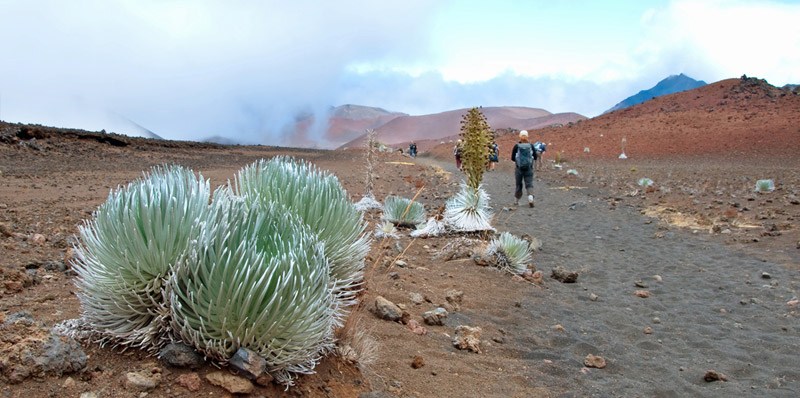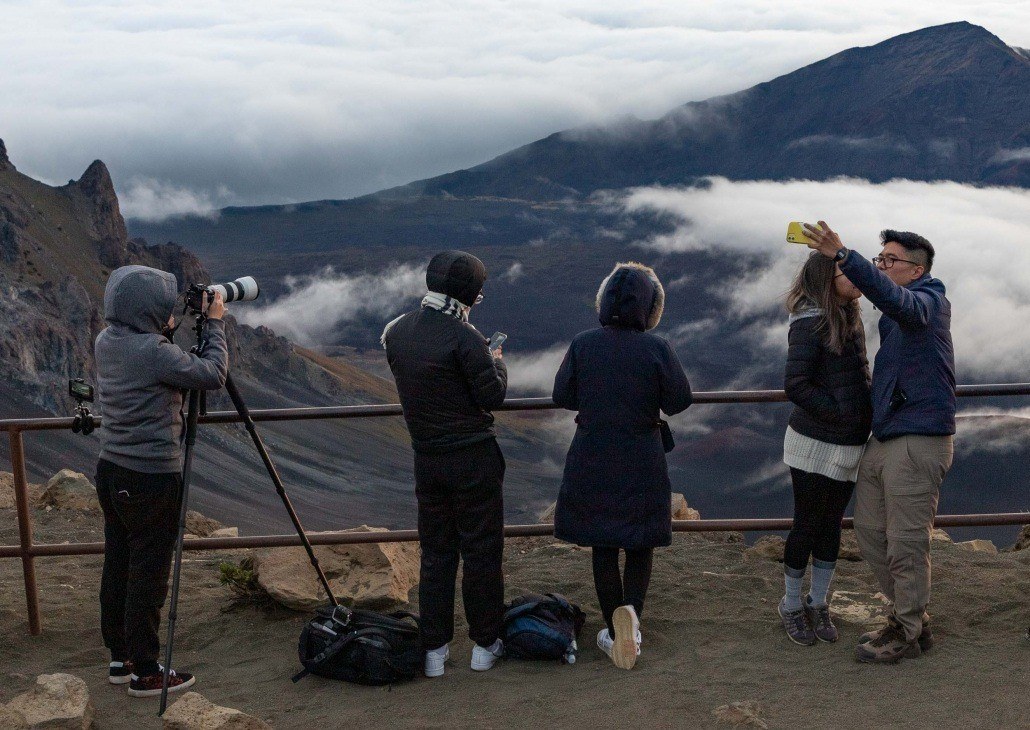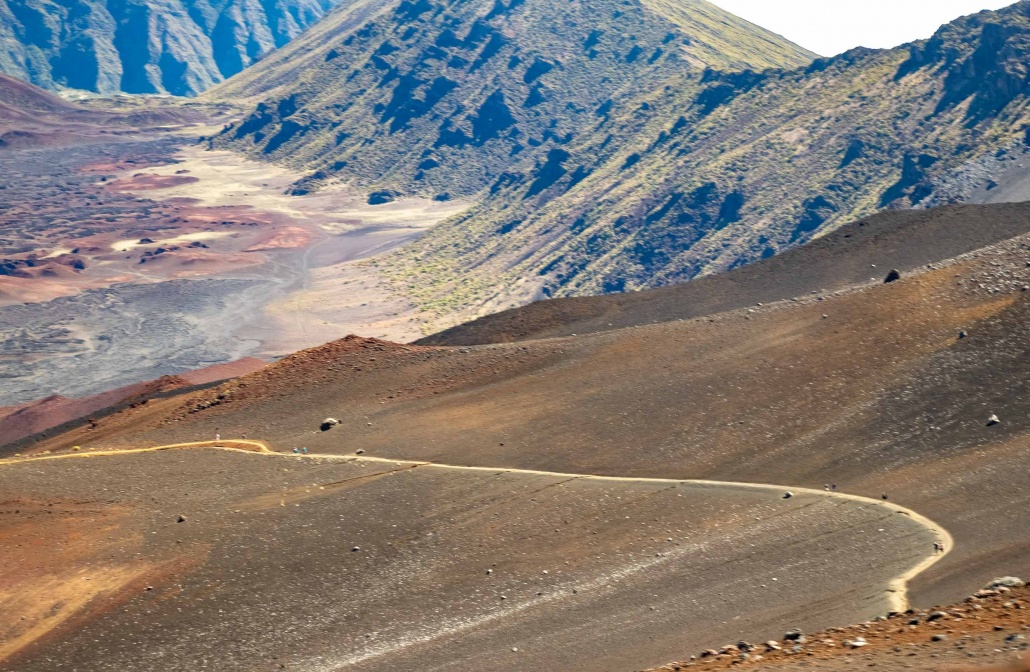 Take in the scenic views of Maui's number one attraction. The national park is known as the "house of the sun". It is a great place for hiking, biking or stargazing. Haleakala Crater is a natural erosional valley with cliffs over 1800ʻ deep and filled with rare and unique plants and animals.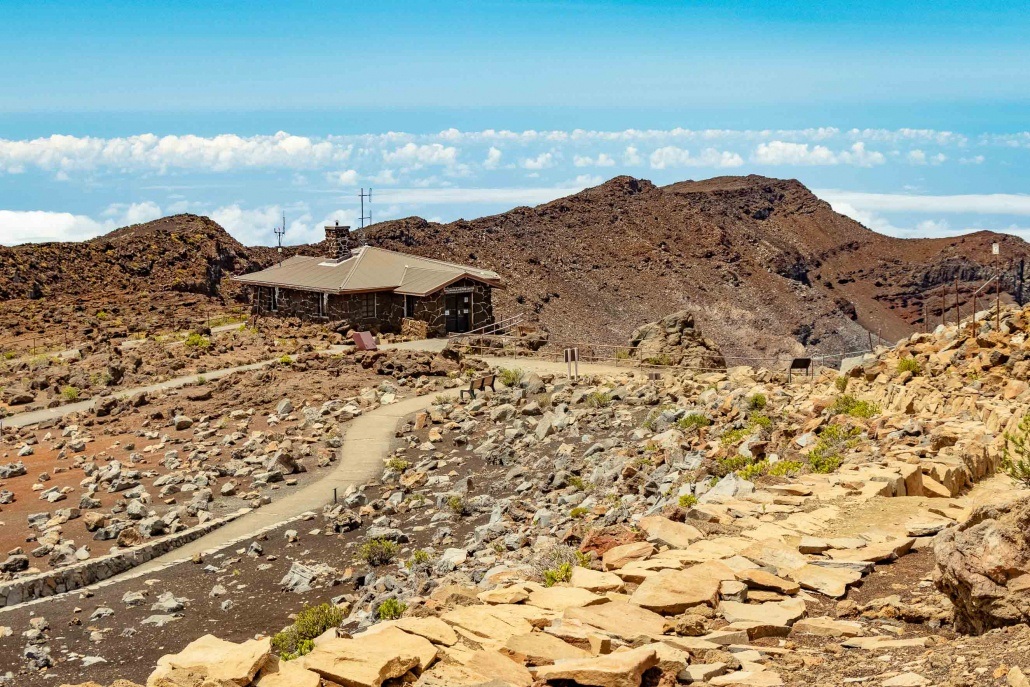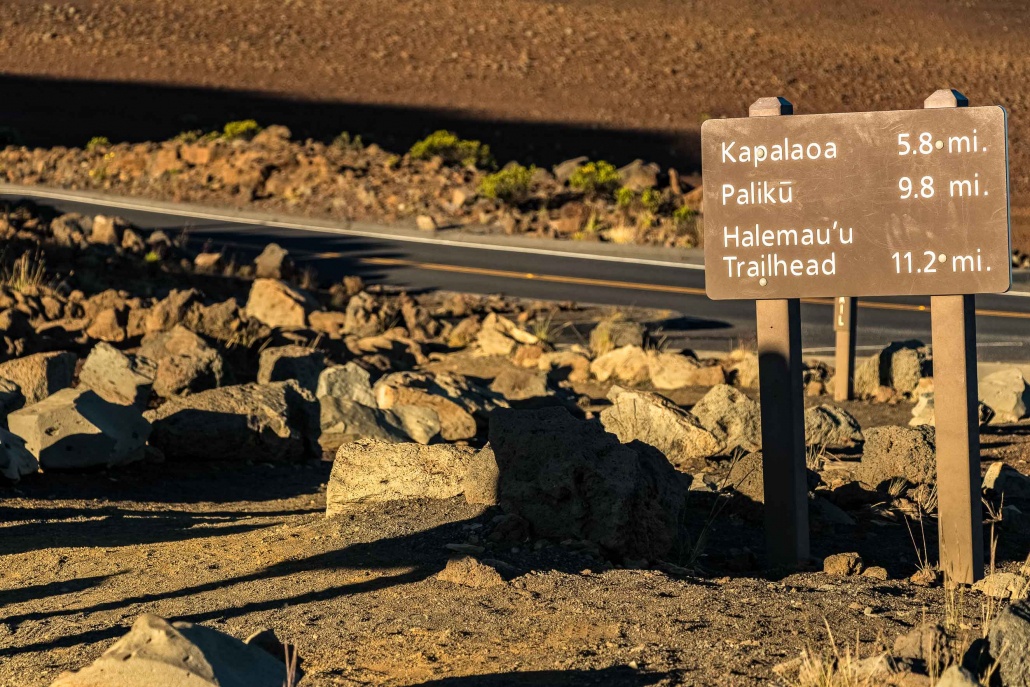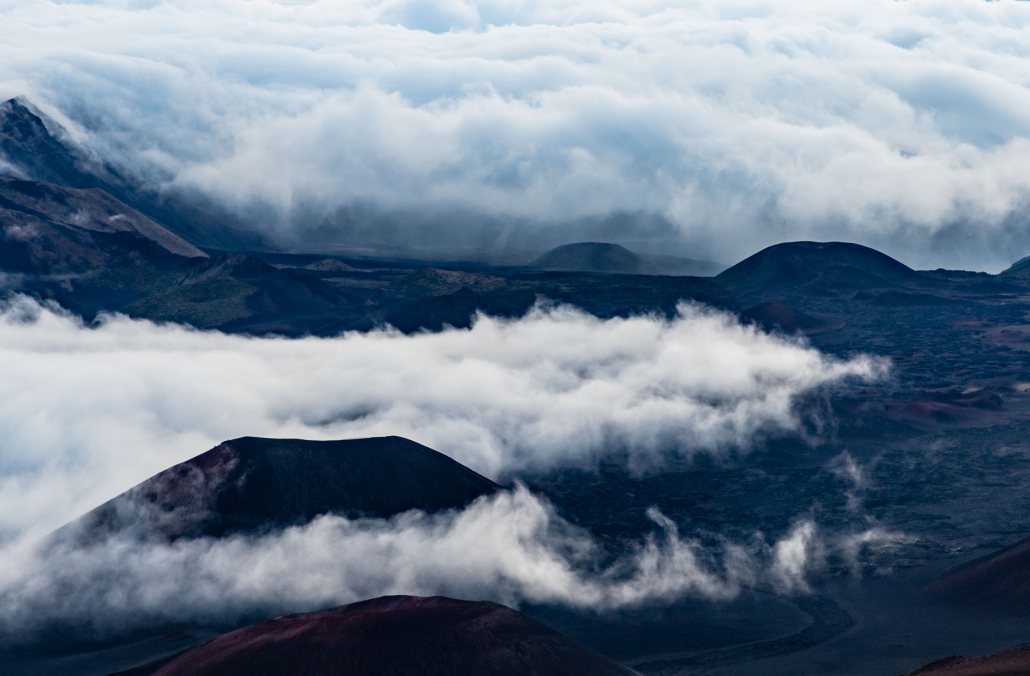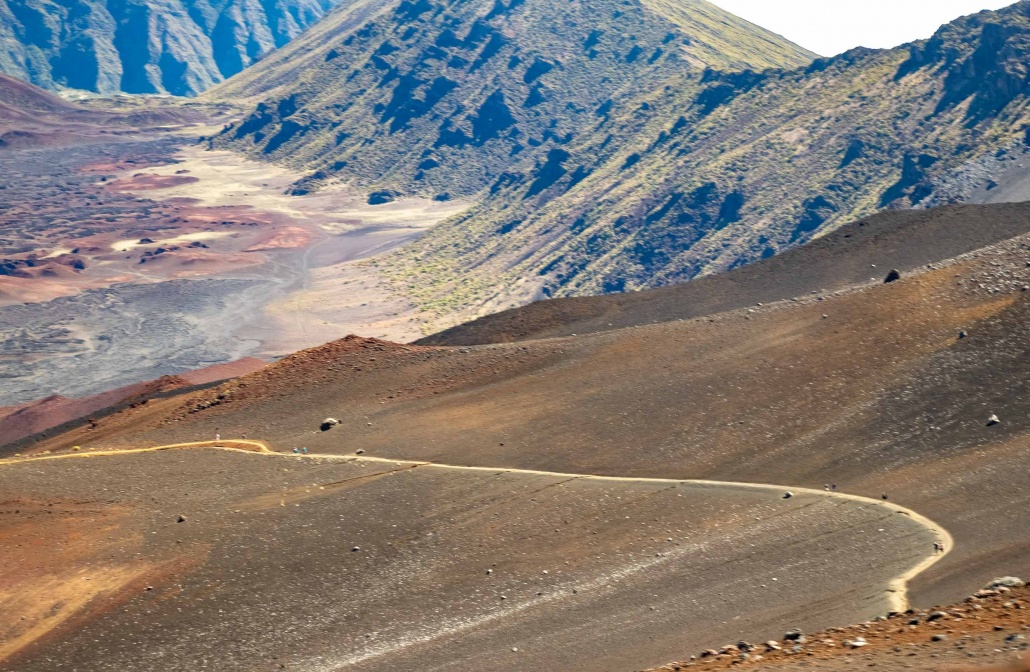 Hike Keonehe'ehe'e Trail at 10,000 ft
Two-mile hike at the 10,000-foot summit where huge cinder cones dominate the desert-like, expansive scenery. At 10,000 feet, you begin to see an exceptionally rare and endangered Hawaiian plant known as the Silver Sword. The park also cares for endangered species, some of which exist nowhere else.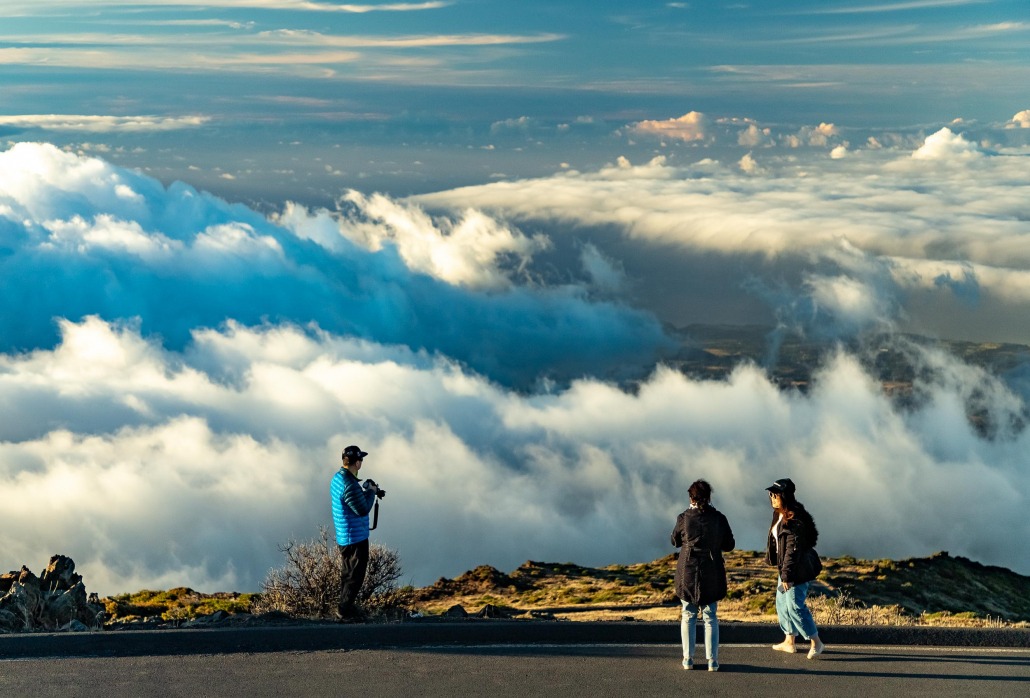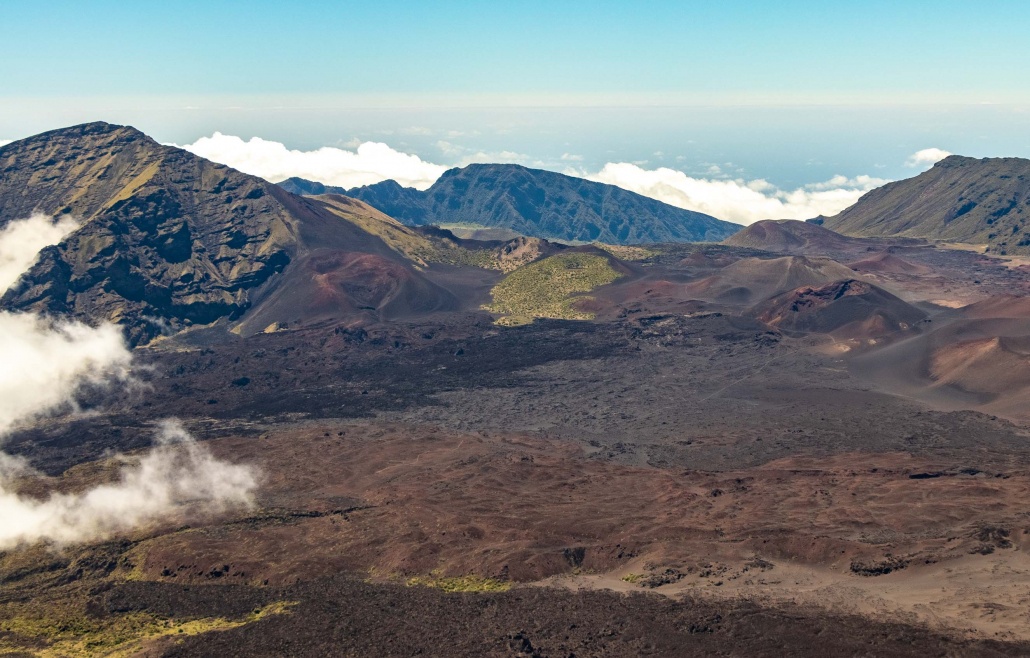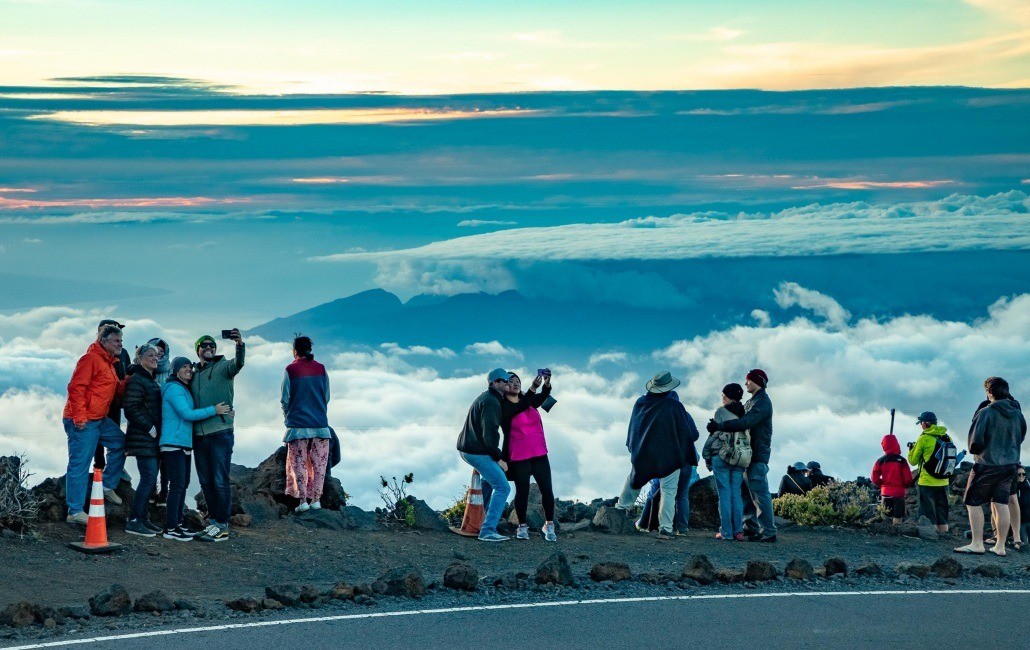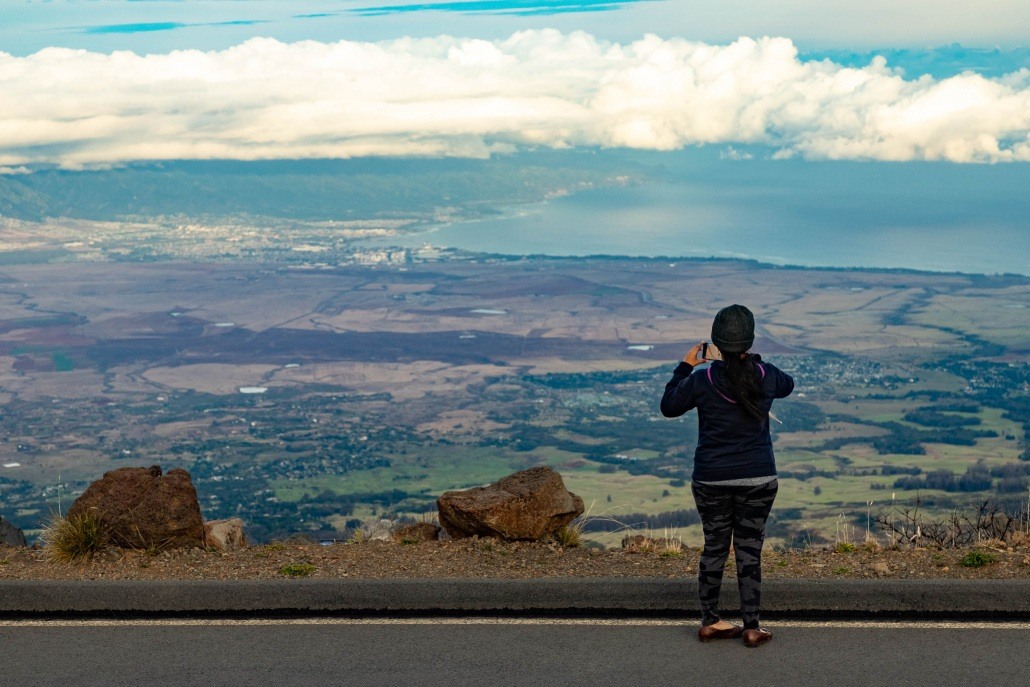 Hike Halemau'u Trail At 8,000 ft.
Starting at 8,000 feet is The Haleamau'u Trail. It is easier to traverse and less steep. It wraps around the outside of the mountain to the north and leads hikers to a ridge that looks down into the crater on one side and down to the ocean on the other. It's a spectacular spot for a picnic or to relax.
Frequently Asked Questions
On-Island Full-Service Concierge
Every tour purchased with us comes with access to our team of travel experts who make your vacation experience better.
Great Guides With Local Knowledge
Have an amazing experience with our small group tours in comfortable vehicles driven by certified, professional guides.
Stress-Free Vacation Planning
We handle all travel aspects so you can have an incredible vacation to the worldʻs best volcanoes. Go with confidence.
Wide Selection Of Volcano Tours
We have the best selection of Volcano Tours here in Hawaii. Book with us to choose an itinerary that matches your passion.