Maui's Most Magnificent Sunset And Stargazing Opportunity
Join us on this extraordinary tour of a lifetime, with breathtaking views from Haleakala. On the small-group tour, learn about the history of Maui and the native Hawaiians, and discover the ancient way of navigating the stars.
Your visit to Haleakala, the world's largest dormant volcano, will be an unforgettable experience. Listen to stories and legends passed down from generations that preserve the Hawaiian culture, and witness the sensory and physical changes as the sun goes to sleep and the stars wake up.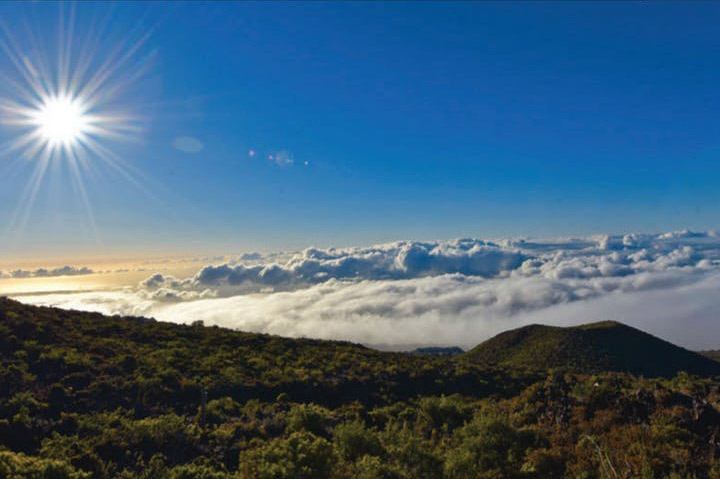 A the summit of a volcano, watch the sunset, view the celestial heavens through a professional telescope and then head down to enjoy a wonderful 3-course dinner. A truly magnificent way to spend an evening on Maui.
Haleakala Sunset Dinner
&

Stargazing Tour Details
Tour Highlights
West & South Maui Hotel/Condo Pickup

Shopping At Kula Lodge & Marketplace

3-Course Dinner At Sunset

Multiple Scenic Stops For Photos

Haleakalā National Park Entrance
Look For Nene At Halemauu Trailhead (elev. 7990 feet)

Stop For Northern Views From Leleiwi Overlook (elev. 8840 feet; time and weather dependent)

Explore The Summit Area After Sunset (elev. 9740 feet; time and weather dependent)

Stargazing Using A Professional Telescope

Return To Your Hotel/Condo After Dinner
Tour Description
Your tour begins with a hotel/condo pickup at 3:30 PM (summer) or 2:30 PM (winter). Our first stop will be Kula Lodge & Marketplace where you will enjoy a spectacular sunset dining experience. Enjoy a 3-course dinner as the sun goes down and colors fill the sky.
Our goal is to reach the summit area for beautiful views of the night sky through our premium telescope.  On the way, we will stop for photo opportunities at the 5000 ft or 6,500 ft elevation sites (weather permitting).
Once we arrive at Haleakala National Park, we will take a rest stop at the Headquarters Visitor Center. We will then continue on to Halemauu Trailhead and Leleiwi Overlook stops to view the colors or watch for rare nene birds, Hawaiiʻs state bird.
We will continue to climb the mountain to the Haleakala Summit Visitor Center where we will view the twinkling night skies. One of our guides arranges our premium telescope to celestial objects for your viewing pleasure, while you enjoy the night with some hot tea or coffee to keep you warm.
Your tour will end back at your hotel/condo around 11:30 PM (summer) or 10:30 PM (winter).
Price & Availability
| | |
| --- | --- |
| Adult | $366.48 |
| Child (3-11 yrs) | $366.48 |
Sample Itinerary
2:30pm – 3:30pm – Hotel/Condo pickup (summer – winter pickup hours vary).
4:30 pm – Shopping At Kula Lodge & Marketplace
5:00 pm – 3-Course Sunset dinner
6:30 pm – Scenic Photo Stops
7:00 pm – Haleakalā National Park Headquarters
7:20 pm – Halemauu Trailhead (elev. 7990 feet)
7:40 pm – Leleiwi Overlook (elev. 8840 feet; time and weather dependent)
8:00 pm – Haleakalā Visitor Center (elev. 9740 feet; time and weather dependent)
8:30 pm – Telescope viewing
10:30 pm – 11:30 pm – Return To Your Hotel Or Condo (summer & winter times vary)
Meals
SALAD
Petite Kula Green Salad
Kula-grown greens topped with cucumbers, grape tomatoes, onions, bell peppers, and ulupalakua citrus dressing
DINNER
Choice of one:
Kalbi Braised Short Ribs served with white rice and steamed vegetables
Herb Roasted Chicken served with potato fingerlings and roasted vegetables
Mango-Glazed BBQ Ribs with parmesan garlic fries and steamed vegetables
Asian Herb Mahi- Mahi pan roasted with local kale, hamakua mushrooms with coconut forbidden rice and ginger-lime butter
Pesto Linguini tossed with fire roasted vegetables, basil pesto and parmesan cheese
Kiawe Prime Rib – Kiawe wood slow roasted choice prime rib with a creamy horseradish sauce and au jus
DRINKS
DESSERT
House-Baked Pineapple Upside Down Cake
Cancellation Policy
Cancellations made more than 72 hours before the tour will be refunded with a 10% credit card service fee (if applicable). Cancellations made less than 72 hours before the tour will not be refunded. No shows will not be refunded. You are allowed a one time reschedule for requests made more than 72 hours prior.
Special Instructions
Pregnant women should consult their physician.
Due to high elevation, this tour is not recommended for those with heart, respiratory, or circulatory conditions, or people in generally poor health.
Minimum age for this tour is 4 years. Parents of children weighing 40-85 pounds under 4'9" need to bring a booster seat according to Hawaii State Law.
Haleakala Sunset Dinner
&

Stargazing Tour Features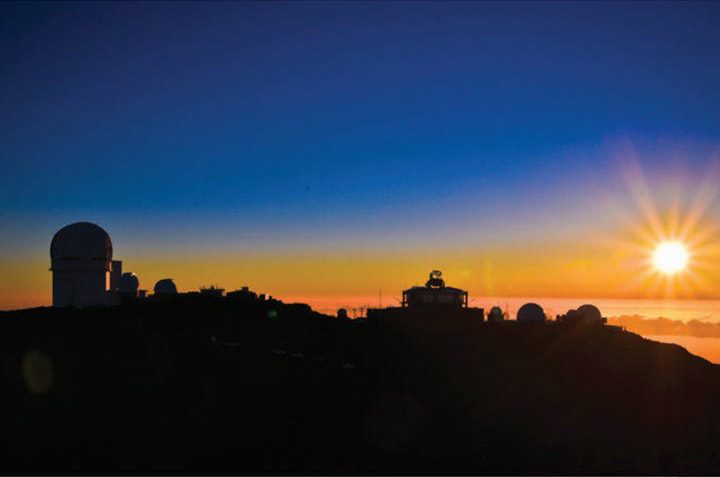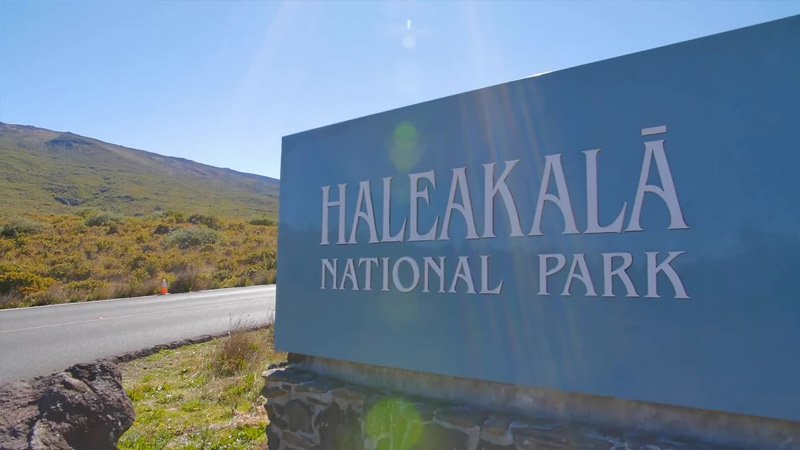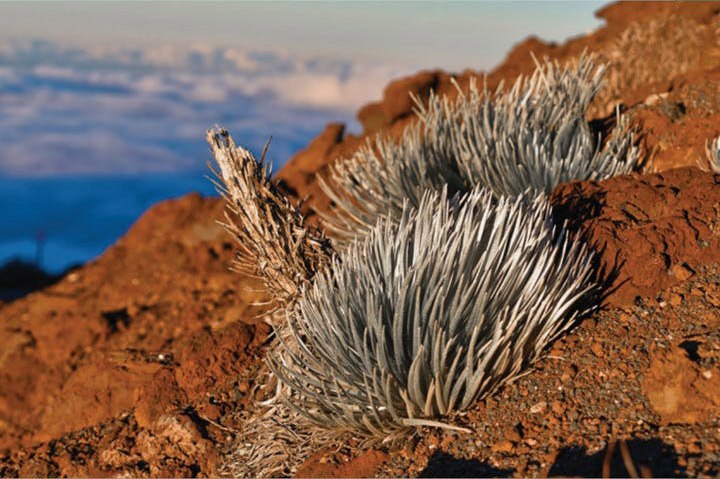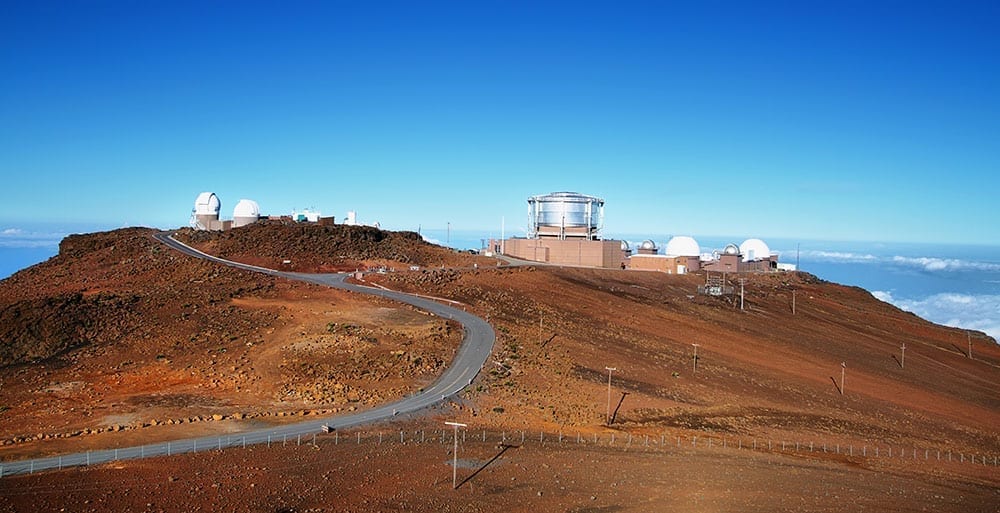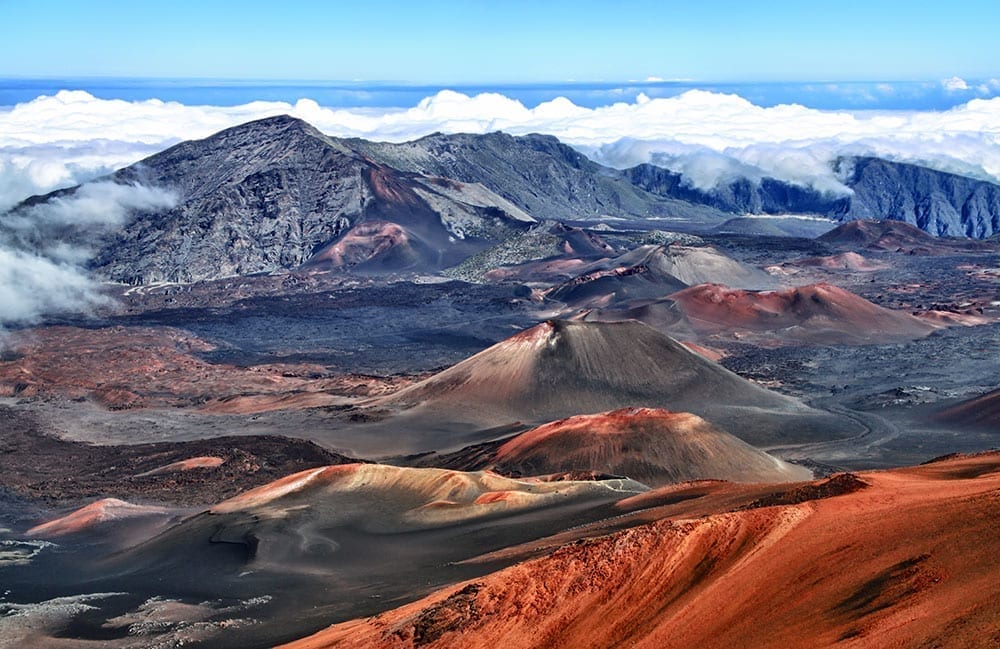 Take in the views at this scenic national park known as the "house of the sun". Haleakala Crater is a natural erosional valley with cliffs over 1800ʻ deep and filled with unique plants and animals. Covering more than 30,000 acres of public land, the stunning landscapes will make you feel like you are visiting Mars on Maui, with red deserts and rock gardens near the summit to lush waterfalls and streams.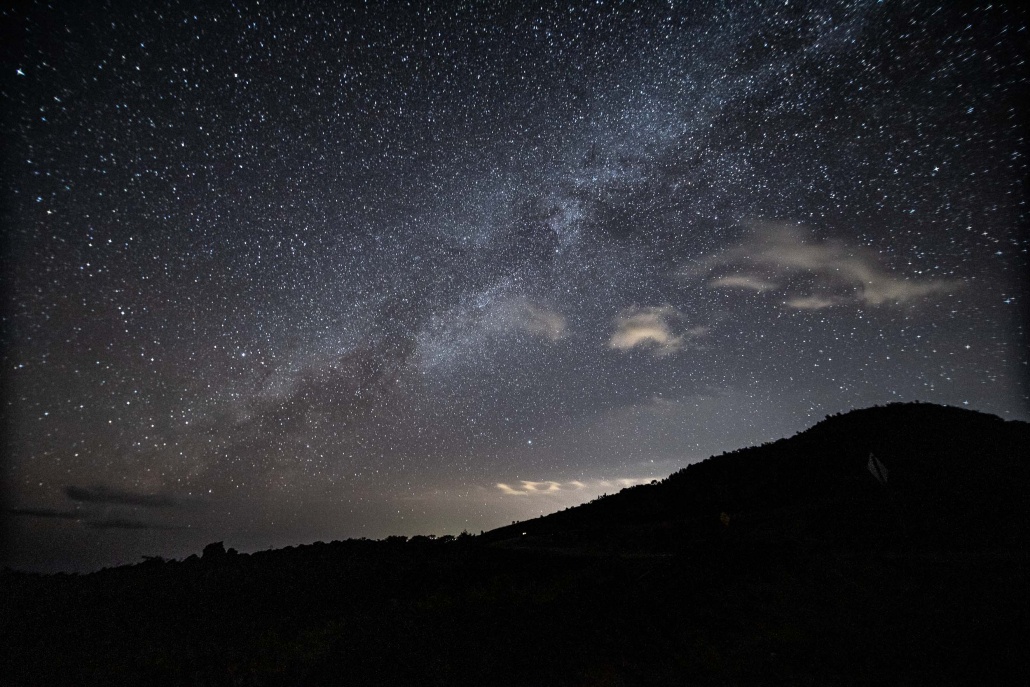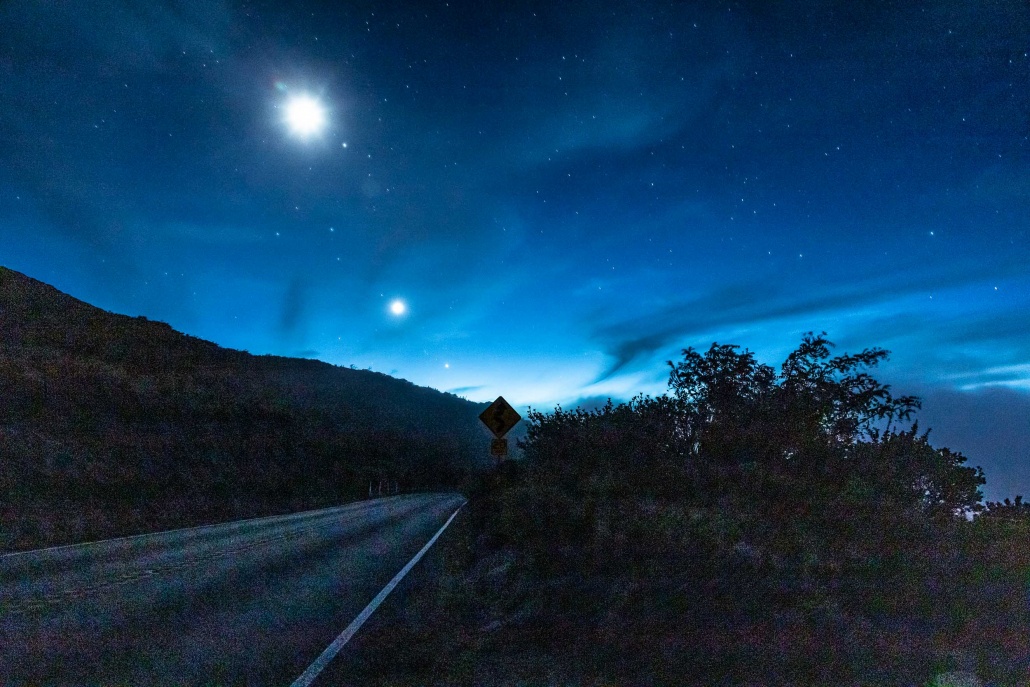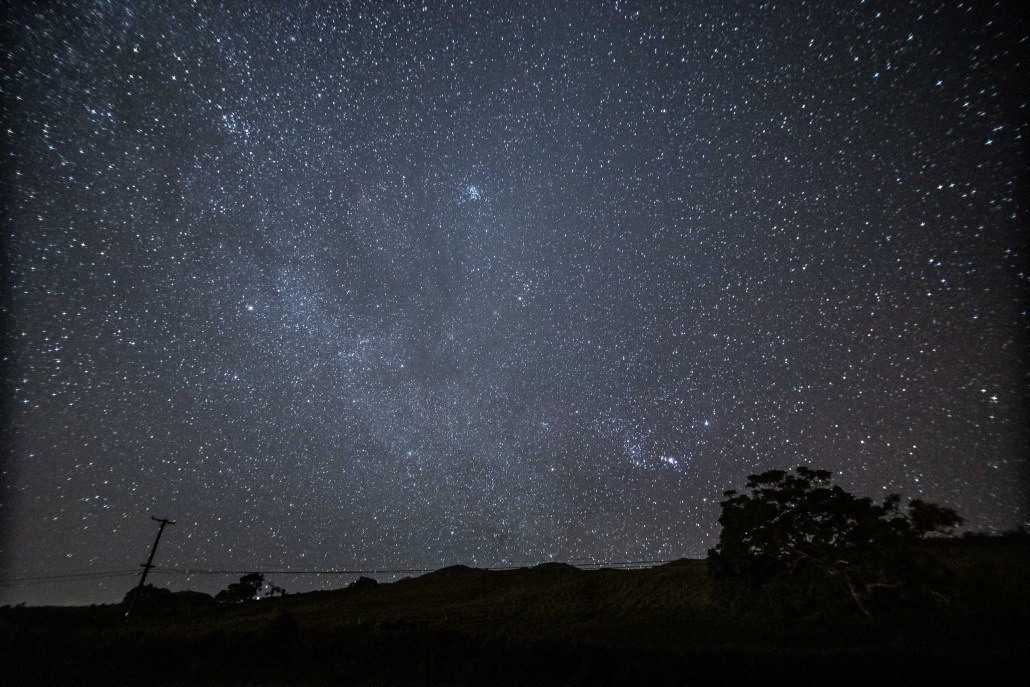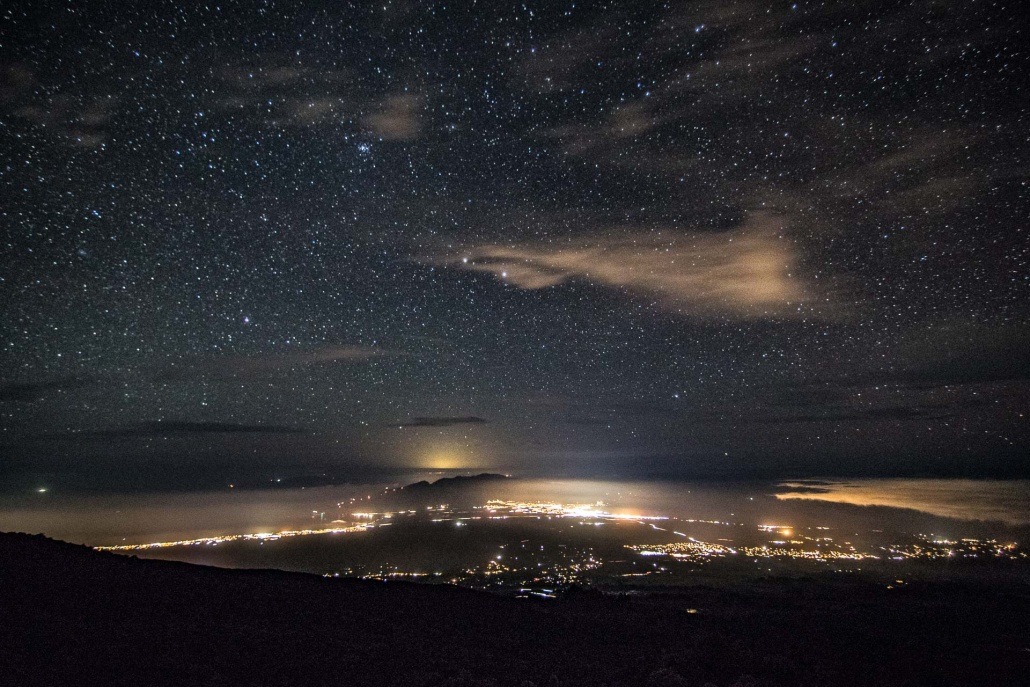 Stargazing at Summit Area
Experience Maui's most majestic night skies as you journey to the stars through a telescope. Learn about the stars, planets and constellations from a professional astronomer. Stargazing locations range between 4500 feet elevation – 6500 feet elevation on the slopes of Haleakala mountain.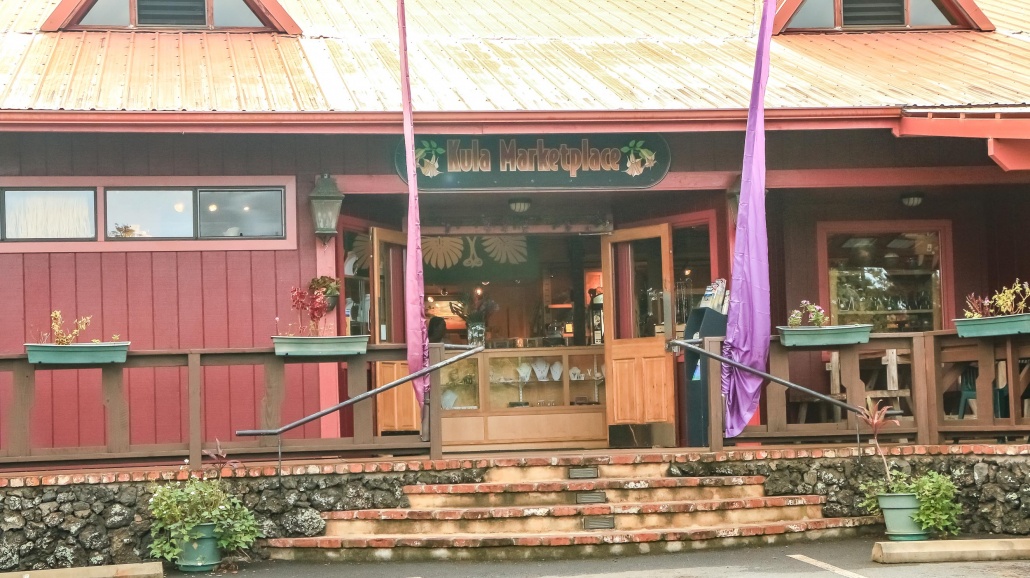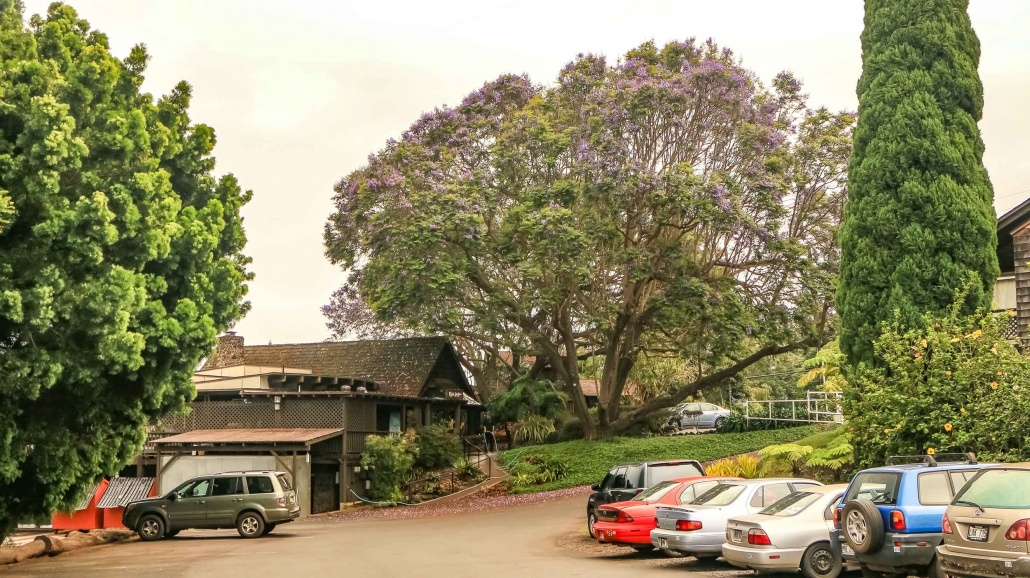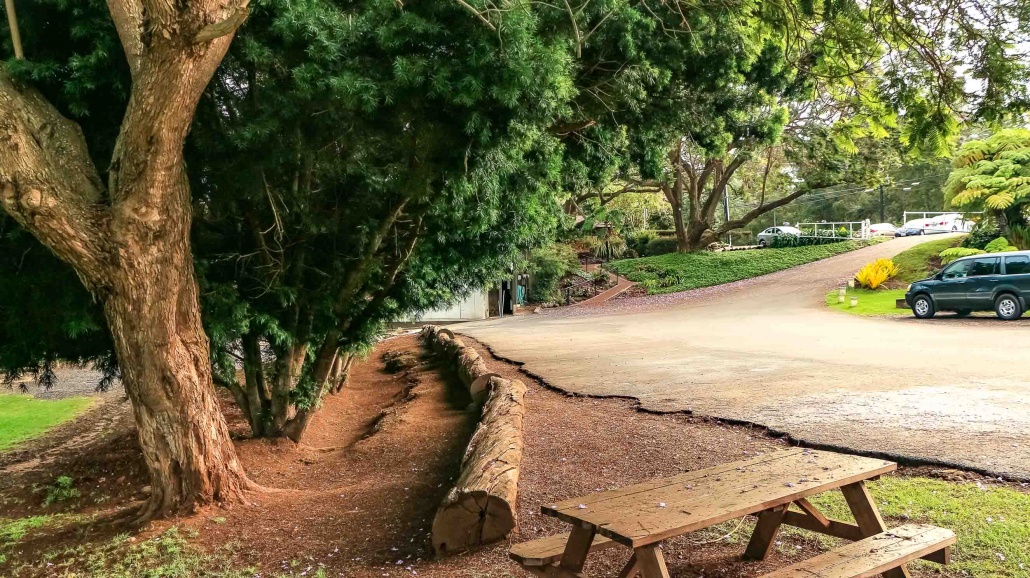 Sunset Dinner at Kula Lodge
&

Marketplace
Enjoy a spectacular and unforgettable sunset dinner on the Western Slopes of Haleakala at 3200 ft. with sweeping views of the Pacific Ocean and West Maui mountains.  The restaurant offers a beautiful outdoor area and features a wood-burning pizza oven. This is the perfect place to bring your family and friends for a breathtaking once-in-a-lifetime sunset experience.
Frequently Asked Questions
On-Island Full-Service Concierge
Every tour purchased with us comes with access to our team of travel experts who make your vacation experience better.
Great Guides With Local Knowledge
Have an amazing experience with our small group tours in comfortable vehicles driven by certified, professional guides.
Stress-Free Vacation Planning
We handle all travel aspects so you can have an incredible vacation to the worldʻs best volcanoes. Go with confidence.
Wide Selection Of Volcano Tours
We have the best selection of Volcano Tours here in Hawaii. Book with us to choose an itinerary that matches your passion.